16-08-2016
Bratislava Beer - you have to try it!
Overview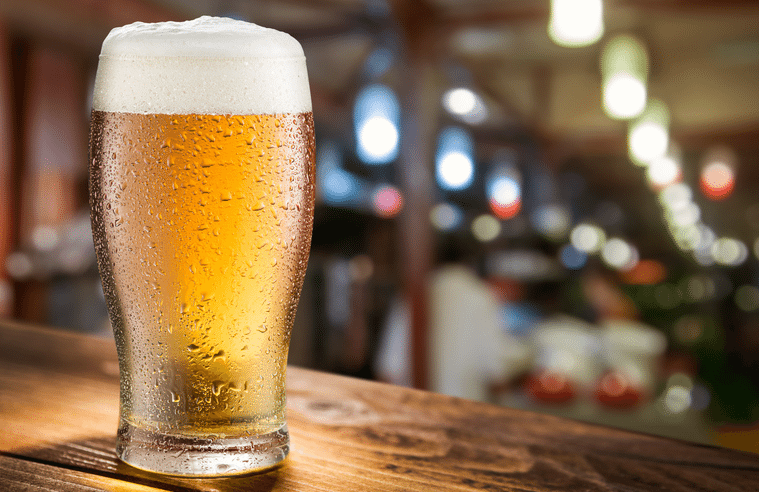 Bratislava for Beer Lovers?
When it comes to beer Bratislava, the Slovak capital, might not be the first city that comes to your mind. Especially since if we buy a beer at a bar - a non-British one anyway - it will usually come from a classic beer/lager brewing country such as Denmark, Germany or the Czech Republic. But, as we will see, Bratislava beer making techniques, history and labels are very closely related to those in the Czech Republic. That's why when you're on a Bratislava Stag Do you should definitely not turn your nose up at a bottle or a glass of Slovakian beer.
Beer in Bratislava will set you back just under £1 per pint, but as we know (or you should know from those awful £10 all you can drink nights in your home town) there's beer, and there's beer. But lucky for you Bratislava beer, while not having a super-high reputation, is cheap and good. According to Euromonitor there has been a sharp rise in the number of Microbreweries that have come on the scene, with 7 being set up in 2015 alone, making the total 46. But enough with the stats: Check out our blog below giving you the history of beer brewing, labels to look out for, places to drink, beer related activities and festivals.
Bratislava Beer - the Czech Connection

You will have noticed something if you've ever looked at a picture of Prague and Bratislava (and for that matter, Budapest and Vienna)…they look very, very similar. It's all cream-coloured medieval style castles and majestic bridges, baroque-style squares and over-the-top grandiose cathedrals. That's because Prague and Bratislava were once part of the the same country: Czechoslovakia and before that they formed part of the Habsburg Empire. This post-WW1 creation was formed out of the old Austro-Hungarian (Hapsburg) Empire, and was eventually - after Communist takeover - and then collapse separated into two distinct countries, the Czech Republic and Slovakia.
Bratislava, and Slovakian beer brewing goes all the way back to the Knights Templar setting up the Steiger brewery in 1473. And many current brands have a history going back to the 19th century. But after the two countries unified Czech beer brewery being the ancient and well-developed industry it is, meant that Slovakia lagged behind in terms of breweries by post-war period. Ironically it was after the Communist takeover that things became more "balanced" and a number of breweries in Bratislava were set up in the 1950s and 60s. More recently microbreweries have started to pop up throughout the city (and the country at large). Some of these breweries have used old Czech techniques to create new Slovakian beers - and the result is a tasty range, sure to satisfy even the most discerning beer lover.
Labels and Nightspots

But what beers should you look out for? And where can you go to enjoy a nice cold one? With regards to beer labels Slovakia has a number of different brands of beer. If you want something classically 'Slovak' then you should try the Martiner, a brand that originates in the Central Slovakian town of Martin. Although the brand was bought by Heineken it is still brewed and bottled in Slovakia at the Hurbanovo Brewery, and accordingly the beer hasn't been tampered with too much. If you want something classic then you've definitely got to try Steiger beer....and if you can get hold of it, one of its labels: HELL. No, not the place where bad guys go to be tormented by little red men with pitch forks (which sounds suspiciously like our Budapest Dwarf Prank).
But what about places to party it up and drinks lots of Bratislava Beer? While Bratislava nightlife is not a super-hardcore party town (like say, Berlin) - there is plenty of choice. Especially if your goal is to enjoy a nice beer in a cool bar. For clubbing as well as bar crawling: you should head on down to the Old Town district, which hosts a range of bars and nightspots - from sophisticated rooftop bars to local old school venues. And the best part is that the Slovak capital is totally walkable. But don't fuss around trying to look for the best bars, book up our Bratislava Bar Crawl - our guide will take you round the best pubs and bars the city has on offer and you'll each get a beer free.
Bratislava Beer-related activities

'What do you mean, beer-related activities - surely that's just drinking?' Well, yes. But you can make things a little bit more exciting than just putting them away in a dingy bar all weekend. You can combine culture and boozing on a Sight-Beering tour. You'll get to experience some of sights of Bratislava, including the famous Castle and Cathedral - with a nice pit stop at a local pub, including a free beer for each of the lads in your group.
All that beer making you feel a bit peckish? Are you in town at the same time your time is playing a big match? Book our Sports Bar, Burger & Beer activity and you can enjoy a nice burger and beer while cheering on your team! Likewise if you fancy working up a bit of a sweat before you hit the beers - then book our Bobsleigh & Beers activity. You'll get to enjoy a Cool Runnings-style experience down a summer bobsleigh course with a nice, refreshing cold one to finish up with!
---
Like the sound of our Bratislava beer-related activities? Want to have a full on stag do experience in the Slovakian capital? Well here at Pissup we can make that happen - contact us with the help of our expert party planners we can create a tailor-made experience that will go down in legend!
Related and Featured Posts