13-08-2015
10 Crazy Things to Do When You're Drunk in Budapest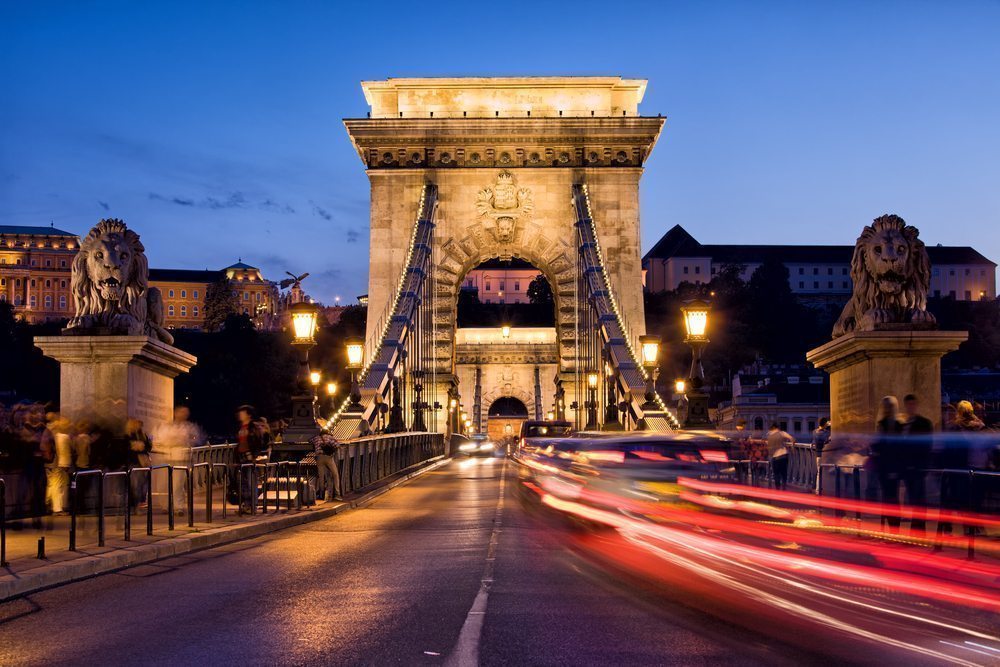 It's a problem as old as time — you're drunk in Budapest and in desperate need of proper entertainment, the kind of stag do ideas you can share with your mates back home.
Lucky for you, this is one of the wildest, I might even say strangest, cities in Europe. Adventures lurk around every corner, but they might not be too obvious. That's why it doesn't hurt to have a professional (and this handy post) to point you in the right direction.
So, congrats on choosing one of the best stag do destinations in Europe! Start your trip by discovering the 10 best things to do when you're drunk in Budapest:
1. Eat Some Lángos

Hungarian Lángos are not for the sober...
1yen / Foter / CC BY-NC-SA
We're starting off with the basics, the bread and butter. Except in this case, it's fried dough slathered with a type of sour cream and cheese. While it was once a type of bread cooked in large brick ovens, it has fortunately evolved over the centuries into its current deep-fried form.
It may be sold all over Budapest as well as parts of Austria and Serbia, but be advised: this is proper drunk food. Eating Lángos sober is somehow just... wrong. It's an unmissable part of nightlife in Budapest.
2. Keep Drinking, But On Gellért Hill

Gellért Hill
Kevin Bovard / Flickr / CC BY-NC-ND
Another essential part of enjoying a drink or four in Budapest is to neck a few on some of the rocky bits of Gellért Hill. With amazing views of the city, there's something nostalgic about this place, which fits just right into a night of partying with your mates.
You can find the hill by taking the path which starts at the Danubius Hotel Gellért and walking until you find your own perfect spot. The hill is full of hidden spots, so feel free to explore a bit.
Depending on the night, you mind find the area deserted or full of fellow revelers. The unpredictability is part of the charm.
3. Party in a Bathhouse

A Party in the Gellert Baths
zatamas / Foter / CC BY-NC-SA
Let's face it, every night out could use an injection of Neo-Baroque stylings, a good DJ, and a bath. Szechenyi Bath Parties have you covered on all three counts.
We're not talking about a simple foam party or that 'bath party' you organized with some friends in college and swore to never talk about again. Imagine all the splendor of a 19th century imperial bathhouse, then fill it with lasers, triphop, hiphop, funk, plenty of drinks, and of course, the party-goers themselves.
This is a proper stag do activity if ever there was one, healing mineral waters and alcohol all in one.
4. Experience the Social Phenomenon of Budapest's 200ft Pizza

Experience the Social Phenomenon of 200ft Pizza
Sometimes you can't afford the best things in life. But even when you can, who can resist an enormous slice of pizza for just 200 forints? That's why a stop-over at this classic stop is a must.
For many just arriving in Budapest, this off-the-beaten-path establishment is no more than the topic of whispers (or yells over the music). It's hardly even about the pizza — it's more about standing in a line of fellow travelers to get a slice for less than 50p.
The place is called Pizzanet and you can find it at Király u. 51.
5. Party in Front of St. Steven's Basilica

St. Steven's Basilica = your local pub
Kirsty McWhirter / Foter / CC BY-NC-ND
If you're getting started early (and you should be), there's usually a nice group hanging out on the steps in front of St. Stevens. It's a great chance to see what's on the boombox, have a beer, and get some insights into what'll be happening later. Oh, and there's a cathedral there.
6. Make Friends on the 4/6 Tram Line

4-6 Tram Line in Budapest
Peter Siroki / Flickr / CC BY-NC
There's something truly magical about the 4/6 tram line. Besides running 24/7 and allowing you to cross the city whenever you need to, it's reliably full of some of the strangest characters you'll meet in Budapest.
If you're trying to find the next place to go, why not let it take you away and give you a chance to make some new friends? They'll probably know exactly where you should be going next.
7. Party on a Boat

Boat party in your horizon? Go big or go home
Besides the now world-famous A38, your Danubian drinking possibilities are nearly endless. There are plenty of companies out there, Budapest Boat Parties for example, ready to set up your own private booze cruise. Or, you could always simply wander around the docks trying to befriend some of the boat owners and see what happens. The choice is yours.
8. Enjoy a Burrito + Beer in a Thrift Shop

Enjoy a Burrito + Beer in a Thrift Shop
quite peculiar / Flickr / CC BY-NC-ND
El Rapido Grill & Deli isn't just any thrift shop; it's a one full of odd trinkets leftover from Hungary's communist past. It's another example of how Budapest loves to throw different worlds together.
If you're lucky, you might even have a chance to enjoy/listen to some drunk Portuguese tourists hopping on youtube to regale the entire bar with their favorite hometown beats. Is this weird? Yes, and most importantly, it's Budapest.
9. Play the "Convince Shop Owners to Sell You Alcohol After 10pm" Game

So many opportunities
Ted's photos - For me & you / Foter / CC BY-NC-SA
Hungarian law says shops are not allowed to sell alcohol after 10pm. However, the more astute residents of Budapest have long learned that this really translates into another reason to foster relationships and get crafty.
One idea is to turn this law into a stag night game: see who can buy booze the fastest, from the most number of establishments. Only the strong will survive.
10. Make a Late Night (or Early Morning) Trip to the Rudas Baths

Rudas Baths
Teo Wassermann / Flickr / CC BY-NC-ND
There's two ways to go about this. These baths can be your place to party, or your place to recover from a party. They're open at 6am during weekdays, and stay open until 4am on Fridays and Saturdays.
The Rudas Baths are literally an old Ottoman bathhouse, so you're not going to find much else like them. Just make sure you go during the mixed gender times, unless you want to relax amidst an impressive array of old Hungarian men in the buff. On the other hand, maybe that's your thing, in which case, godspeed.
What are your top drunk activities in Budapest? If you've got some, let us know! If not, go form some opinions, you slouches!
Featured image by Nenortas Photography / Flickr / CC BY-NC-ND
Related and Featured Posts