13-09-2016
5 Cool and Unique things to do in Prague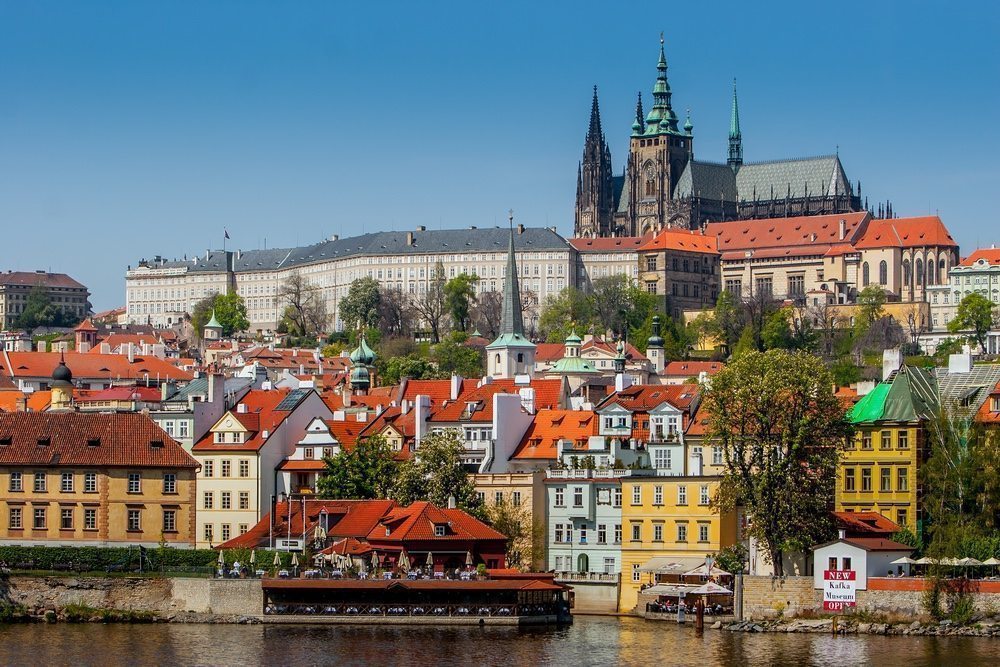 What to do in Prague?
We can all imagine what your typical Prague Stag Do might entail: beers on the plane over, more beers when you climb into the minibus transfer, then even more beer as you hit the pubs and clubs of the city - with a trip to a strip club later on in the night and then blackout! You wake up two days after surrounded by empty cans still in your stag do outfit all askew (and slightly minging). When your friends and colleagues back home ask you, 'How was Prague?' All you're able to say is: 'Good beer.' While Czech beer is rightly famous (so you should drink as much of it as you can) - why not do a few cool things while you're in Prague that don't just involve downing ten pints in a leotard? Check out to 5 Cool things to do in Prague for some top tips.
Thing to do in Prague - an ancient city of myth and legend…

Prague is a magical city that practically creaks with ancient history and myth. Without knowing the details we Brits know some of the mythical history of the city. Whether that be the Christmas song about 'Good King Wenceslas' (a real guy) and the word 'Bohemia' (from the Kingdom of Bohemia). But Prague has been ruled by foreign powers for much of its history; from the Habsburg Empire (note how Bratislava, Budapest and Vienna look alike) to, more recently, the Russian Soviet Empire. The Czech Republic officially coming into being in 1993. However throughout all this time Prague retained its own unique identity, culture and myths - and one of the most enduring is the Golem.
1. Find the Golem in Old Town

Not to be mistaken for Gollum, Tolkien's slithery creation, the myth of the Golem dates back from the 16th century. A Rabbi with magic powers created a monster out of clay. The Rabbi could control, to protect the Jewish area of the city; located within, surrounded by, Old Town area of Prague. One legend states that the Golem went out of control attacking the innocent as well as the bad; and that is located in the attic of the Old Synagogue ready to be called back to life. Whether that's true or not is anyone's guess: but if you want to truly experience Prague's Old Town, and its Jewish district (Josefov) then book a Sight-Beering tour and you'll be led round the best attractions with a pit stop at a bar afterwards.
2. Sail Down Vltava River

After you've gone looking for the Golem and seen some cool sights, why not take a trip down the Vltava River? As with the Thames this river flows through the city dividing it in two, and the city - its commerce and architecture - has build up around it. With a length of over 400km the Vltava is the longest river in the Czech Republic. But what does it have to offer the typical lad on tour with a time is money attitude? Two words: relaxation and beauty. Experiencing the panoramic views from Charles Bridge is one thing, but sailing under it is another experience that you simply must try.
Get on a boat and you'll be able to relax, and recharge your batteries for the night ahead. You can get reasonably priced tickets for public ferries that can take from different points in the city. For guys who want to see the sights (and more!) book our Private Strip Ship - where you can enjoy a beer (or two) and a show from a sexy Prague stripper.
3. Race through Narrow Streets

Cool things to do in Prague - race through narrow streets in classic cars!
Walking tours of the city can be fun and all that...but if you're planning on having a full-on boozy weekend in the Czech capital you might want to keep up some spare energy. On the other hand if you catch a tourist bus you could feel bored out of your mind after ten minutes. What about driving through Prague in a vintage sports car? That way you can get some really cool pictures of you and the lads posing Italian-Job style like a bunch of 60s style gangsters.
On our Veteran Car Sightseeing Tour you can whizz through the streets in vintage convertibles. Experience the road as if you were in a classic car advert as well as passing some of the key medieval sights in the city such as Old Town Square and St. Vitus's cathedral. Want a more off-road experience where you can drive the vehicles yourselves? Try our Hummer H2 Ride and Drive, commanding the Hummer yourself for twenty minutes round a purpose-built off-road track.
4. Go Back to the Cold War

Cool things to do in Prague - visit a nuclear bunker!
Calling all wannabe James Bonds' - now's your chance to get that 007 experience you've always wanted…in Prague. Today's Prague is a booming Central European economic and cultural hub, a far cry from the bad old days post-1968 when Soviet tanks rolled through its streets. For us in the West the Cold War brings up images of nuclear attack and fears of Russian subterfuge; but it's important to state these fears were real. Up until the Velvet Revolution, when the Czechs rebelled against their Soviet masters, and the collapse of the Soviet Union in 1991 things were tense in Europe.
But thankfully all that stuff is over with, and we can imagine what it was like sleuthing around Prague evading the watchful eye of the secret police. And a great way to really feel what it's like is to go on a Nuclear Bunker Tour. You will be taken on an excursion by Ivan who, after showing you some Cold War-era equipment and relics, will regale you with tales from the bad old days of Communism.
5. Go All Medieval - Prague Style

Things to do in Prague - go Medieval!
Forget about fictions and myths like 'Thrones' or King Arthur when it comes to experiencing what it was really like in the Dark and Middle Ages Prague is the place to come. The architectural styles alone are worth the visit for any budding knight in shining armour. First there is the Prague Castle area, which contains some of the oldest architecture in the city. Originally built in the 9th century (so yeah, super old) construction only came to a close by the end of the 18th century.
This 1,000 year old picture-perfect set of constructions is one of the main draws for visitors to Prague. Just looking at the photos of the Basilica of St. George or St Vitus's cathedral - you can see why. By what about for stag groups who want to combine a ye olde experience with having some fun (and a few beers) well we've got a cool suggestion for you. Check out our Medieval Dinner, where you'll get to enjoy a medieval banquet complete with belly dancers, swordsmen and fire breathers as your entertainment. 
---
Like our 5 cool things to do in Prague? Contact us today and our expert party planners will make sure you have a stag do that will go down in legend.
Related and Featured Posts