15-01-2016
Beginner's guide to seeing strippers
Overview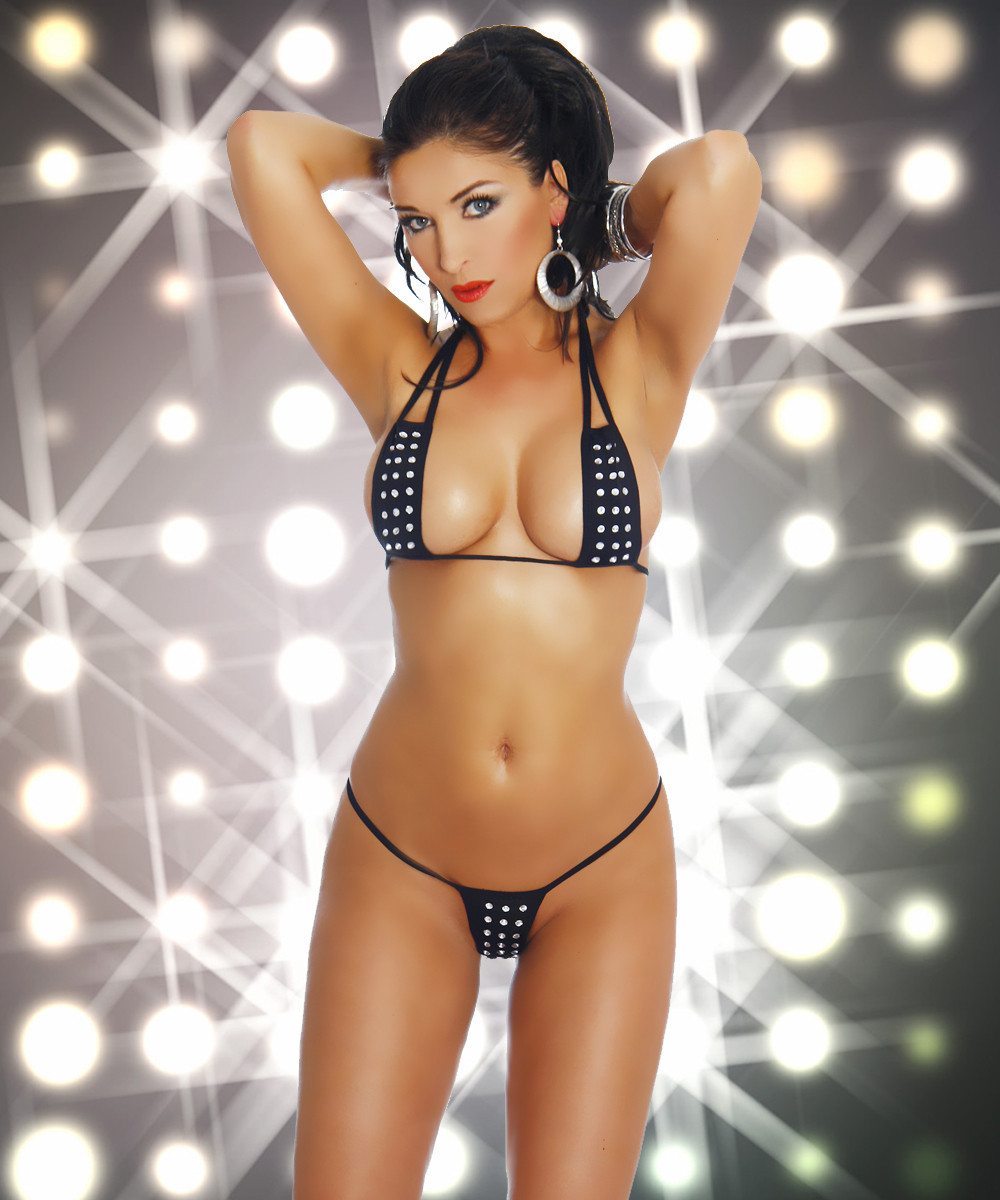 Picture the scene: you are on a stag do and you are heading to a strip club, which is why you are grinning like a Cheshire cat as all the stories you have heard are about to come true.
However, you don't want to get carried away, as strip clubs have strict rules and the last thing you want to do is to get you and your stag party chucked out of an awesome strip club because you acted like an idiot.
We've gathered some top advice from some strip clubs and other experts to help those of you who have never been to a gentleman's club or are not familiar with the strip club scene on how you should behave, dances recommended and more.
Why you should consider booking strippers through stag do organisers
================================================================================================
One of the best ways to enjoy the stripper experience whilst on a stag do is to book it through the likes of Pissup, and here is why.
Exclusive deals
Stag do organisers can get exclusive deals thanks to their connections and buying power. For instance, as part of the Budapest bar guide and strip club offering from Pissup you can get exclusive deals such as a free private show and a free second drink.
Compared to doing it yourself, booking through a stag do provider means that you can save money and still get everything and more.
The money that you and the rest of the group have saved can then be spent on other things for yourself or for the groom – more drinks!
Safety
There have been stories in the past where off-the-street strip clubs hassle clients, such as demanding £100 for a group to be let out of the club and prices that were promised at first suddenly costing more than double what was agreed.
There have even been stories in the past where stag parties have been beaten up after refusing to meet the demands of these off-the-street strip clubs. Although this is rare it does demonstrate the importance of going to highly-recommended strip clubs.
Here at Pissup we only take stag parties to strip clubs that are highly recommended and where you can enjoy the girls and strip club experience without any fear that you are going to get ripped off or beaten up!
More than just a stripper
We have a range of experiences that mean you get more than just a stripper on your European stag do.
Take our Strip Hummer Transfer in Prague where you and the lads can experience the lifestyle of someone like 50 Cent by riding in a chauffeur-driven Hummer Limo whilst being accompanied by a beautiful lady pouring out the bubbly.
The Canal Cleavage Cruise is another example of getting more than just a stripper. This excursion offers groups more than just a dancing damsel as you get to cruise along Amsterdam's iconic canals whilst enjoying unlimited beer.
There are plenty of other experiences that offer more, such as the Goulash Growler, where you enjoy a two-course meal and two free beers as well as a show with a stunning Hungarian stripper, and the Steak and Tits meal, which does exactly what it says on the tin.

Dances and shows
First, let's start with the dances you can have at a strip club and some of the shows you might be able to see.
Hot Peppers Prague, the most visited strip club in Prague, offers its customers a number of unforgettable shows that will leave you wanting to see more.
So if you are on a Prague stag do in the near future, read on to find out about the shows and dances that Hot Peppers Prague recommend.
Acrobatic and Lesbian shows
On the stage a number of shows take place that visitors can enjoy, but the two shows that are highly recommended are the acrobatic and lesbian shows.
A spokesperson for Hot Peppers Prague, said, "On the stage, you can see acrobatic and lesbian shows in thematic costumes.
"Gorgeous girls from Hot Peppers are regularly posing for Playboy and you can see them as Playmates.
"Shows of two or three girls on stage are most popular among foreign tourists coming to Prague for Stag parties."
Lap dance
This erotic dance performance is highly recommended by Hot Peppers and this is where a stripper performs a dance with body contact whilst you are seated.
Commonly the dancer performing a lap dance will be nude, topless or wearing next to nothing whilst grinding their body against the person receiving the dance.
Table
Another classic dance that you can see in a strip club is the table dance, which, funnily enough, is when the stripper performs a sexual dance at the person's table as opposed to dancing on stage.
Pole dance
Bananen Bar & Club offer great pole dances and if you have dreamed of watching beautiful women pole dance whilst listening to great music then this is the place to be.
The pole dance is now a common activity, but its roots came from the strip club scene as it combines dance and acrobatics on a burlesque pole.
Whilst pole dancing is now popular because it is good for fitness, stag do parties won't be heading to a strip club for that, but instead to see scantily dressed women perform moves you didn't even think possible!
To see what moves your stripper could perform, check out the Pole Dance Dictionary.

Strip club etiquette
No matter whether you are a hard-core connoisseur or a first-time visitor to a strip club, you need to follow rules and guidelines of strip clubs.
Buy some drinks or a dance
The strip club you are visiting doesn't run on thin air so don't just go to a strip club and enjoy the comfy seats and television.
Buy a few dances whilst you are there and if you don't want a dance from one of the superhot strippers, then make sure you buy a few drinks as you could be there for a long time!
Drinks in strip clubs such as Spearmint Rhino are actually reasonably priced and are not excessively priced like some people think.

Stay clean
Author of 'Paying for Sex: The Gentlemen's Guide to Web Porn, Strip Clubs, Prostitutes & Escorts without Humiliation, Job Loss, Bankruptcy, Infection, Bloodshed or Incarceration', Kerr Fuffle, told Men's Health that men need to stay clean.
If it is a no touch rule in the club then make sure you stick to the rules as the bouncers of the club won't think twice about putting their hands on you!
Keeping your language clean is also important as is showing the strippers your utmost respect.
Tip the strippers
If you are on an all-inclusive Krakow stag do then you will no doubt visit a strip club at some point during your trip.
If you visit popular strip clubs such as Diamond Club, which is located near the city centre, then you must remember to always tip the strippers if you get a dance. A small tip is better than nothing and it is likely that as a result more strippers will come over offering their services.
Dress nicely
Just like you would if you were visiting strip clubs like Temptations in the UK, it is important to dress nicely when you visit a strip club on your European stag do.
Some establishments won't let you in if you are not appropriately dressed, so strictly no shorts and flip flops and instead a shirt, smart trousers or jeans with shoes (not trainers) is ideal.
Don't get too drunk
If you have been on the beers most of the day and you know you are heading to a strip club in the evening, make sure you don't get too wasted beforehand as you could get turned away and that could ruin a wild night in the strip club.
If you drink too much in the strip club and start to become too loud then you will be escorted from the premises, so make sure you think about how drunk you are feeling and recognise if you've had enough, don't ruin your night!

Image Credit: Prayitno, Liton Ali, Jasmin Fine, Toms Baugis (flickr.com)
Related and Featured Posts