10-01-2016
Stag Do FAQ - Frequently Asked Questions about Stag Parties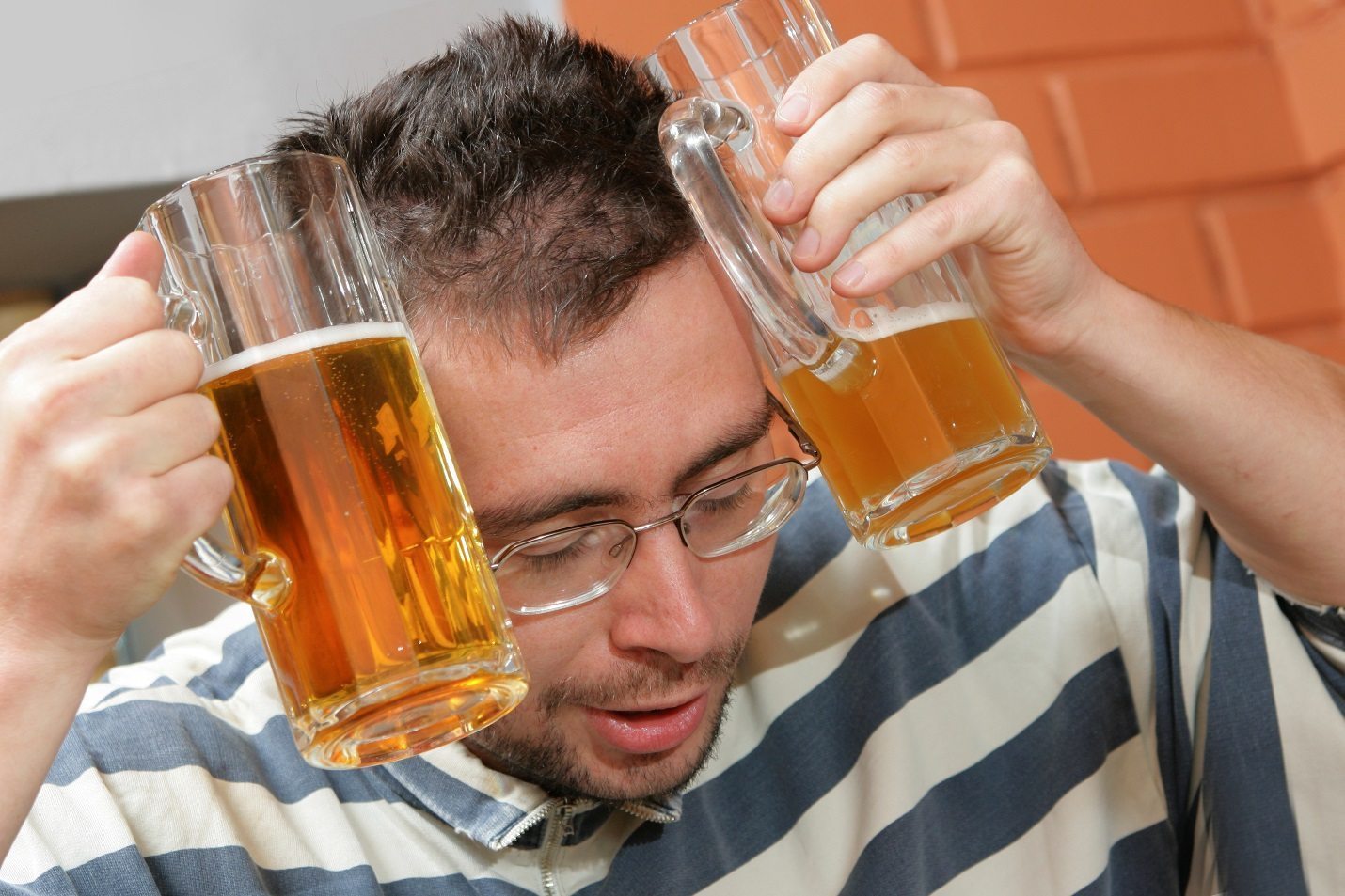 Read our Stag Do FAQ answering the Frequently Asked Questions when planning a stag party trip with Pissup
If you are still hesitant about booking your stag weekend abroad, or about booking with Pissup, the following answers to frequently asked questions should help put your mind at ease! If you have more inquiries drop us a line and we will get back to you as soon as possible. Read on for our Stag Do FAQ:

Your first tip: Beers are a great hangover relief. Read on in our Stag Do FAQ for more ideas
1) Do we actually need an agency?
Not necessarily, but it will make your life much, much easier. We are experts in stag tourism and throughout the last decade we have spent each and every day researching and planning every aspect of stag travel to save you the stress. We have created strong relationships with our local suppliers, and provided legendary trips to over 100,000 satisfied customers from around the world.
2) Can I book activities instead of packages?
Of course! If you don't want one our predefined packages you can either build your own package, or choose from our list of over 1600 activities spread across our 15 destinations. But remember, our packages include a package discount on your accommodation (see further down in this Stag Do FAQ for more info on accommodation). If you can't find an activity you would like to do, speak with your agent, we can make it happen. It is rare we are unable to complete a request!
3) Can we book flights with you?
No, we don't book flights. The reason we don't is because you will save much more money if you book directly with the airline yourself. Agencies typically charge upwards of 20% for this service, but thanks to websites like Skyscanner.net you can completely avoid these fees, and ensure you are getting the best price.
4) Will we need travel insurance?
You are able to purchase travel insurance through Pissup, or by your own means. It is always best to be insured when traveling, but especially when it comes to stag weekends, you never know what may happen! If you are a UK resident you can apply for your European Health Insurance Card free of cost. This card will allow you to use the state-provided healthcare of whichever European Economic Area (EEA) country you are in at reduced costs, and occasionally even free of charge.

Whether you choose apartments (as above) or a 5-star hotel, we will get you great accommodation! It will be central and perfect for a stag do
5) What is the accommodation situation?
That depends on the package you have chosen. We offer budget hotels, mid range hotels, as well as luxury accommodations. No matter what you choose, we always get you a central hotel, so you can make the most of your weekend. You can choose to share rooms, or have your own private rooms. You will always know your hotel details long before you arrive so you are able to plan around your location. In some cities we can also offer you apartments, if you prefer that.
6) What happens if we need to cancel or amend or booking?
If you need to cancel before you have paid your deposit, it will cost you nothing. For further and up to date information on cancelation please check our Terms & Conditions.
7) What's the best way to travel from the airport?
You are welcome to use public transport, but depending on the destination this can be a little confusing. All of our destinations offer private airport transfers, and all of our packages come with this service included. If you are a big group it is best to go this route, as it will save you a lot of time and stress. Or why not upgrade to something a bit more fun, by adding a limousine ride with some bottles of bubbly and maybe a naked lady or two…
If you have one or two guys arriving at different times, it is best for them to take a taxi. Make sure you use a reputable taxi agency though, as some of our cities are notorious for taxis ripping off tourists.
8) Where can we get local currency?
The best way is just to use an ATM. They have competitive interest rates and they are extremely convenient. It is best to avoid currency exchange shops, especially ones located in airports and touristic districts. They will charge you an arm and a leg for their services. Credit Cards are generally accepted in most cities but always double check with your waiter or bartender before you start building up the tab.
9) How much should we budget?
A stag do can be done on a shoestring budget, or on a champagne salary. We aim to provide you with the most competitive prices, while still maintaining the highest quality. On top of your accommodations, flights, and activities, you must also consider food, drink, and transport. Generally speaking the further East you go, the lower the prices. It can be very helpful to appoint a treasurer, and have each party member donate to a communal 'kitty' so as to hopefully remain within limits. Remember, when things are cheaper, it doesn't always mean you spend less – sometimes you just buy more!
10) Is there a dress code for nightclubs?
This depends where you go, so double check with your local tour agent. Fancy dress tends to make entrance more difficult and many bars simply won't let stag groups in. It is best to leave the fancy dress for the daytime stuff and dress to impress for the evening festivities. If you want to be 100 % sure, check with your travel consultant/account manager before travelling.
The above Stag Do FAQ should help to answer the most basic burning questions about your stag weekend abroad with Pissup. As we mentioned before if you have any more questions, about any aspect of stag dos abroad, let us know and we will do our best to help you out! Or check this out to find some fun fact about stag parties:15 Unexpectedly Barbaric Origins Of Modern Wedding Traditions
Related and Featured Posts