10-12-2014
A Travel Agency - Our Thoughts on Travel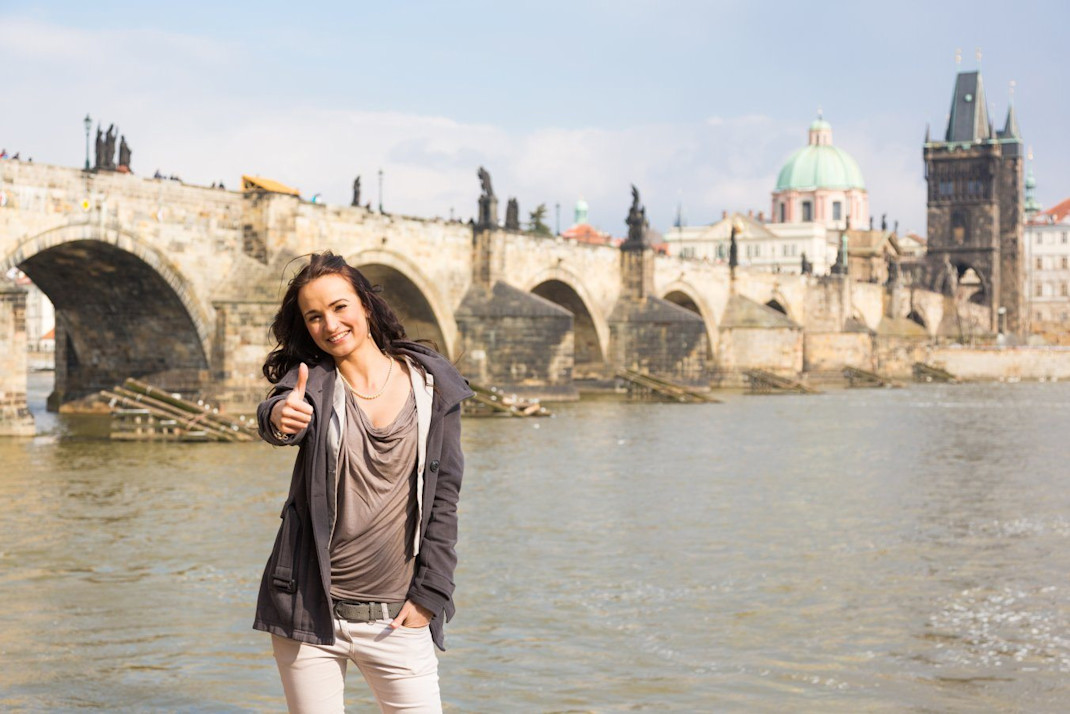 What to do to make your travel dreams come true! Learn what a Stag Party Travel Agency thinks about travelling...
With increased globalization throughout the last century, traveling this planet of ours has never seemed easier. Excursions that would have taken our grandparents a month, and possibly a limb to complete, are now simply done from the comfort of our very own in-air reclining chairs. Borders are no longer hurdles, and the adventures of discovering new places create memories that will last a lifetime.
When it comes to traveling there are many different options and practicalities to consider. These decisions are variable to each unique trip, however the following questions are essential in planning each and every trip.
How much time do you have? If you only have a weekend, perhaps spending it in Perth, Australia is out of the question for a Londoner. Instead look for a destination which can be accessed in only a couple hours. There is nothing worse than spending a day out of a short trip stuck in transit. Whether you should book through a travel agency or not really depends on your requirements for the trip and how much time you have.
How will you get there? As mentioned the boundaries to travel are practically non-existent these days, and for most destinations you have several transport options to pick from.
Planes are usually the quickest method, and as of this decade often the most affordable as well. Budget airlines and cheap flights are the norm on most continents, and you will find Europe, in particular, flooded with competitors.
Trains and buses provide a comfort level, often unmatched by cheap flights, but they also take a considerable amount more time for long term travel. What may take 2 hour on an airplane could take 8-10 on a train or bus, not including the numerous transfers your route may require.
Road trips are a trip unto themselves. You are not simply traveling from A to B, but instead experiencing the joy of the journey. The downside to driving comes with the fact that you are the one actually driving. You must worry about directions, traffic, foreign street signs and laws, not to mention tollbooths and the price of gas on top of it all.
Where are you going to sleep? If you are looking to save a bit of money then a bunk bed in a hostel is about the cheapest route you can take. However, if trying to sleep underneath a snoring stranger sounds like hell to you, the next best option is a budget hotel or a holiday apartment. With advancements in technology hotels can be booked directly online or straight from an app. Skyscanner, a great resource for finding cheap flights, has recently created a similar platform for finding cheap hotels. It is highly customizable and charges no commission, ensuring you find the perfect hotel for your trip and budget.

What to do? Are you headed with the wife in search of sun and sand, or off with the lads for a weekend of cheap beers and stag dares? Figuring out what to do while on vacation requires some good old fashioned research. Guide books are the classic approach, however the internet provides unlimited resources, and there are a number of apps and websites that are pushing the guide book to extinction. TripAdvisor is an incredible resource that provides a forum for users to post their reviews and opinions of various businesses and activities.
---
A travel agency can help you answer these questions and can save you a lot of time in planning. If you plan to use a travel agency then you are essentially hiring your own personalized customer service team. These agents invest a significant amount of their time in preparing your holiday to fit your every need, and are usually experts in your chosen location. You are not their first customer, and they are well educated in travel, insuring that your vacation runs as smoothly as possible. That being said, agents do not work for free, and this service can occasionally cause a noticeable increase in your budget, especially if you are dealing with an agent in person versus online. If an agency is worth their salt however, they will already have deals set in place with local hotels, and suppliers, allowing them to book at discounted prices, thus balancing out the end price for you. If you are planning for a group it is almost always better to use a travel agency. The stress of organizing steaks, and machine guns from a website entirely in Polish for your best friends stag do is simply not worth it. The group is relying on you, leave it to the professionals... ask for a group discount though!
Booking flights on the other hand does not adhere to this rule. Agencies book direct with the airline, something that, thanks to the internet, you are now able to do yourself. Rarely do airlines have discounted deals with agencies, and these agencies thus simply mark up the price based on their services. As mentioned previously, Skyscanner is a great resource for finding cheap flights, and allowing you to book them directly with the supplier, at no extra charge. Booking with Skyscanner takes no more than 5 minutes and will save you around 20% when compared to booking with an agent.
So whether you fly, or drive; whether you sleep in a bunk bed, or in five star palace; whether you book with an agent or take on the duty yourself, just travel! It is one of the most rewarding gifts you will ever give yourself, and with your busy schedule, you deserve it!
Related and Featured Posts