04-08-2016
Party on Wheels - top 5 stag activities!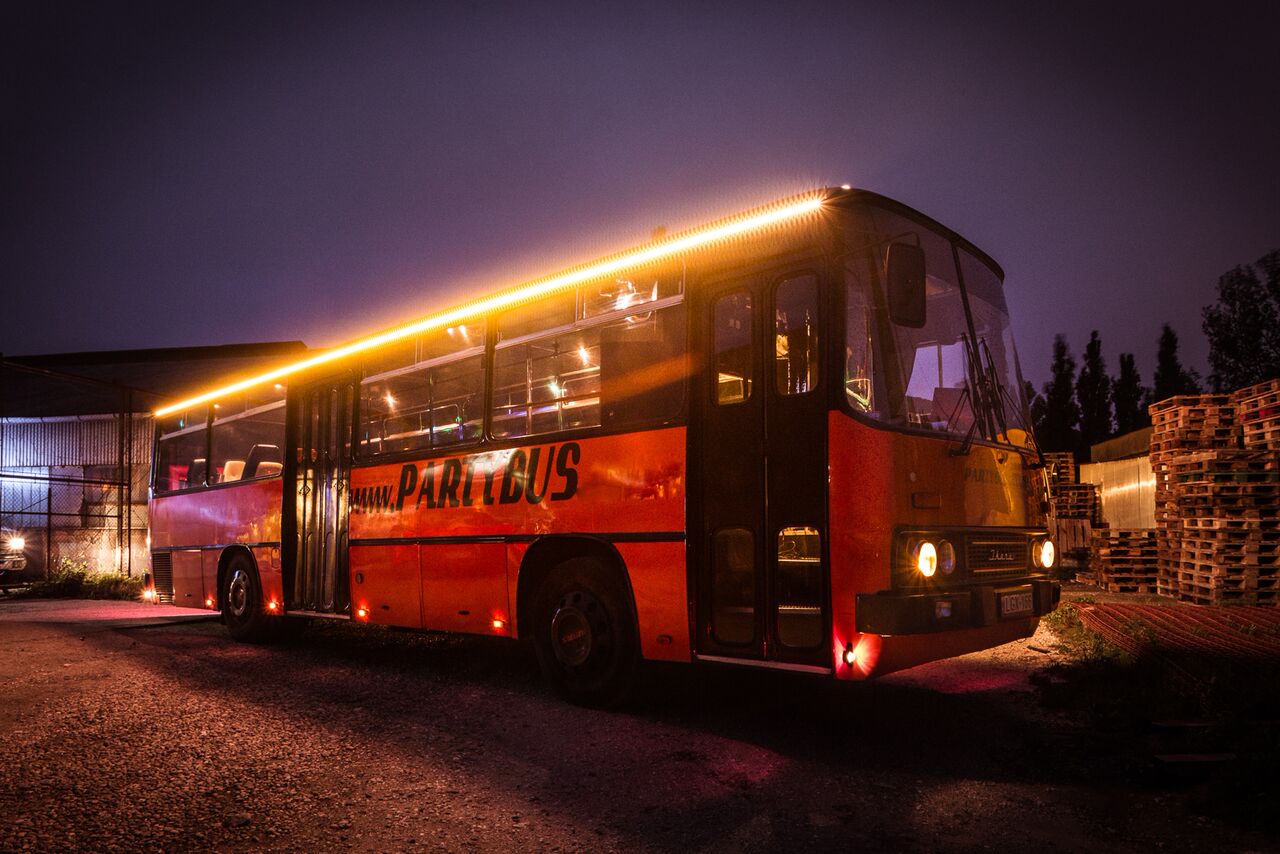 You gotta keep on moving!
A famous travel writer once said that human beings are made to be on the move, that to sit still in a room just isn't natural…but, he forgot to say, that sitting still is also boring. Especially when you're on a lads weekend in a top Eastern European city. Yes, you could argue that sitting in a bar with your mates and getting sloshed is the POINT of stag do weekends; but you should ask yourself, why are we doing the thing we could do in our home city? A Riga Stag Do, say, is a unique opportunity to do something different…yes, feel free to get three sheets to the wind, but at least make it more interesting! So why not spice up your stag weekend with a party on wheels?
But how? Well, as the song goes: you gotta keep on movin'/ don't stop'. And boy do we have some awesome activities that So we've decided to show you the best stag do activities stag party on wheels activities that Pissup offers. 
1. Party Bus - classic party on wheels!

If you're looking for the ideal pre-party activity then this is the thing for you. Hop aboard with your mates, and party it up. This is your chance to have a Rock Star-style experience. All our Party Bus tours are slightly different, with some like the Party Bus in Riga offering a bottle of bubbly per three lads, and others like the Budapest Disco Bus City Tour offering a cash bar on board. But they all have one thing in common: they are designed - with sound systems, and comfortable and cool surroundings - for having tonnes of fun in.
2. Strip Limo

No stag party is really complete without a visit to a strip club - but why bother waiting till you've arrived in a city, why not bring this strip club to you? You can choose WHEN you want your strip limo tour to occur, do you want it as a transfer from your airport - or maybe as a way to kick off a hard night on the tiles? Our strip limos come in many forms, from classic stretch limos such as the Prague Strip Limo, to larger and more pimped out limos - such as the Vienna Strip Hummer Limo (for Bratislava). This being Pissup we aim to bring you quality, so be assured the girl who gives you the strip show will be hot!
3. Beer Bike - party on wheels with beer!

Ahhhh, beer: the classic liquid that fuels all stag dos. Considering our reputation for being hard boozers it comes as a bit of shock to find that we are 28th on the list of beer consuming countries. Amongst others, the Slovakians, the Czechs and the Spanish ALL rank higher.
Hmmm, perhaps this is one sporting competition we don't want to win…however we at Pissup can help our great nation reach that score! How, you ask? Well on a Beer Bike that's how! This is best way to take a tour round the city centre as well as downing a lot of that delicious liquid gold. Check out the Beer Bike in Amsterdam & the— and if you don't like beer some of our beer bikes even have bubbly as a replacement.
4. Party Tram

Choo-chooooo! All aboard the party tram! This is like the party bus, but with a pre-planned route that misses out on all that crazy car traffic. Trams are pretty rare, with some exceptions, in the United Kingdom. And for that very reason that have an air of what some have called 'cappuccino chic', which basically translates as 'cool and Continental'. But why not hit the trams at night and make a party of it? Come on the Krakow Strip Party Tram and have an hours fun on wheels with a free beer each & a sexy show from a stripper or a dominatrix.
5. Segway Tour - not your typical party on wheels...

Okay, so we know this doesn't really count as a stag party on wheels activity, but you know what they say about effort and reward…nothing is as satisfying as a cold beer after a bit of a journey! And that's what the Segway Tour provides. You can get to see the best sights of a city, while having a blast manoeuvring the, surprisingly speedy, segway bikes. Many of our stag do destinations offer segway bike tours. There are Segway Tours in Lisbon, where you can use them to propel yourself up and down those hilly streets - and there are Segway Bike Tours in Berlin, where you can save your energy, zipping through the German capital. Whatever you choose, we're sure a Segway Tour will lift your spirits and get you in the mood for partying.
Like the sound of our party on wheels stag do activities? Well get in touch and we can help craft a crazy fun stag weekend for you and the boys that will go down in legend.
Related and Featured Posts