02-09-2015
How the stars celebrate their stags in style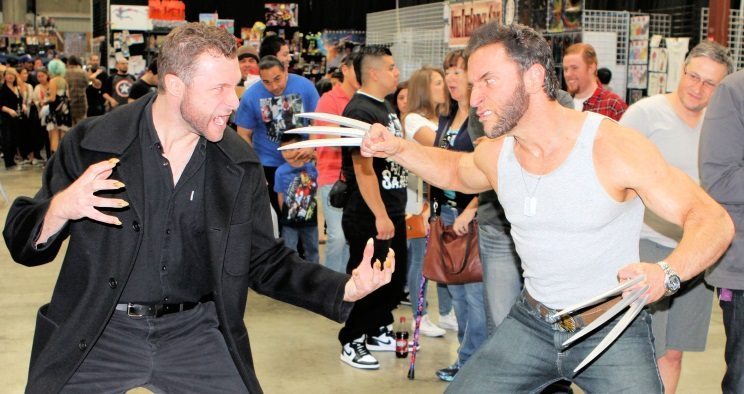 When it comes to a proper blow out rock stars, footballers and Hollywood actors are well known for their full-on celebrations and it's no different when it comes to their raucous stag parties.
Whether they are partying on a luxury yacht or at a glamorous poolside venue in the sun or heading to a chic club in London with their A-list buddies, the big guns sure know how to party.
Before England and Manchester United striker Wayne Rooney's wedding to childhood
sweetheart Coleen back in 2008 he spent a cool £250,000 on his four-day stag party in Ibiza.
Rooney told his mates to leave their wallets at home as he hired a 60ft yacht to accommodate his party of 17 lads, with the beer flowing and a DJ spinning the tunes for the boys in the Mediterranean sunshine. In addition to four big nights out Rooney paid for all his pals to stay in a luxury £20,000-a-week villa.

On a football theme, big West Ham supporter James Corden also had the time of his life on his stag do. The English actor and writer was blindfolded by his best man, only to find himself with former Hammers boss Sam Allardyce, who removed his blindfold to tell him he would be playing a match on his team's home turf. He later headed to Mayfair with buddies Jamie Redknapp and Jimmy Carr to continue the celebrations in style.
Another West Ham fan Russell Brand was still a full on party animal back in the day, ahead of his 2010 wedding to Katy Perry. He celebrated in style in his hometown of London, watching the Hammers vs Spurs before having a meal at Gordon Ramsay's restaurant The Albion and then partying in a club with friends including Jonathan Ross, David Baddiel and Oasis star Noel Gallagher.
George Clooney's final night of freedom was a classy as you might expect. The Ocean's Eleven star dined with his friends in Venice's Ristorante da Ivo, enjoying a seven course meal which would have cost £3,000, but the restaurant owner let him off the bill after George personally thanked resident chef Giorgina Mazzero for the delicious meal.
Prince William also kept it classy at his stag party, even if most people assumed a trip to Las Vegas could be on the cards given that his hedonistic brother Prince Harry was the best man. But the royal siblings kept things very private as they headed to Prince Charles' godson Hugh Van Cutsem's Norfolk playboy style mansion. If only there were photos! 

Sir Elton John's stag party before his wedding to David Furnish was a far more flamboyant affair as he partied in London's trendy Soho with an A-list crowd including Sir Ian McKellan and Orlando Bloom, with Take That and Lulu as well as Bryan Adams providing the entertainment.
Down to earth Declan Donnelly got married this year and his best man was of course his partner in crime Ant McPartlin. The lads had an entire pub to themselves for Dec's do, as they hired out the Octoberfest pub in London's Fulham, with fellow funnyman Keith Lemon and Paddy McGuinness joining them for plenty of booze and some striptease action from a couple of professional dancers.
For The Only Way Is Essex star Mark Wright it was a case of why have one stag do when you can have three?! Following a 'pre-stag night' party in Essex and a lad's holiday in Spain, Wright and his boys headed to Las Vegas for a five-day do with drinks aplenty, pool parties and full-on nights.

Whatever you're planning for your stag do or whether you are the best man, you are going to feel like a rock star on the big weekend. And who knows, maybe you'll have someone ridiculously famous rock up at your bash.
Brilliant US comedian and actor Bill Murray famously gatecrashed one young groom's stag do, giving an unprompted and rowdy speech to the lads.
Murray was filmed having some banter with the boys in a crowded room, after they asked him to come over and join the celebrations. He responded, "You know how funerals are not for the dead, they're for the living? Bachelor parties are not for the groom, they're for the uncommitted."
So there you have it chaps, get planning in style and get ready for the A-list party of a lifetime.
Featured Image Source 
Other Image Sources 
Related and Featured Posts