24-04-2018
World Cup Dinner - don't miss a game on your stag do!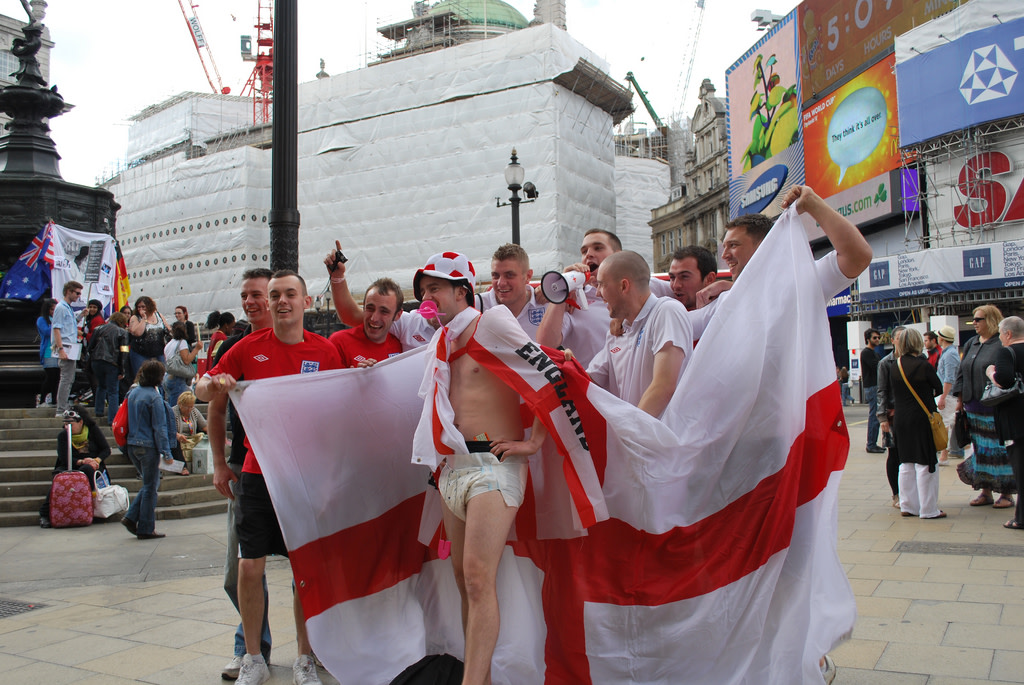 World Cup and Summer Stag Dos
Calling all football fans: World Cup 2018 is almost upon us. Perhaps you're going to make your way to Russia - if so, good luck with that, you are a hardcore fan! If not, you'll want the next best thing: a decent sized telly and some cold beers at a pub with your mates. But what if you're already booked up to go on a Budapest Stag Do, or a stag do weekend in another Pissup destination? You definitely won't want to miss any England games while on holiday…
Don't worry: we've got you covered. We'll get you hooked up with a meal at a nice restaurant/pub, table reservation, where you can view the screen! Watch the game while you eat, drink and cheer on your team!
World Cup 2018 - Come on England!

The 21st FIFA World Cup will be held in Russia, from 14th of June to the 15th of July. England, as most of you know, is in UEFA Group G. They'll be up against Belgium, Panama, and Tunisia. The first World Cup 2018 match England will play in, will be against Tunisia on June 18th, kicking-off at 9pm (Moscow Time). England will play Panama on 24th of June (3pm, MSK), and Belgium on the 28th (8pm, MSK). And if they do well (fingers crossed!) we'll see England move up into the Round of 16, where they'll either play the runners-up of Group H on 2nd of July (9pm, MSK) or the winners of Group H on 3rd of July (9pm, MSK).
Inform your expert party planner about which games you want to watch in advance. We'll make sure that your activities are not planned to clash with any of the games!
World Cup Dinner for Stag Dos

Are England playing while you're on a stag do in a Pissup destination this summer? Make a night of it!
Options/deals vary across destinations, but in all we'll sort you out with a guaranteed table in a venue - either a sports bar, event space, or restaurant. The venue will have a TV, so you can easily (and happily) watch the game from your table. You'll get a classic pub meal - typically burger, and fries - and in some destinations we also include a free beer. Depending on location, we'll sort you out with one of our top guides, who'll make sure you get picked up and taken to the correct venue in plenty of time.
World Cup Dinners Destinations
Here is a list of the various Pissup destinations which offer the World Cup Dinner package. Please follow the link below, or contact us and one of our party planner will get back to you.
[List removed, as the activities for obvious reasons are no longer available]   All that's left to say is: Come On, England!
---
Hero picture: Marykinss./flickr
Related and Featured Posts