12-11-2014
The Absolute Best Amsterdam Weekends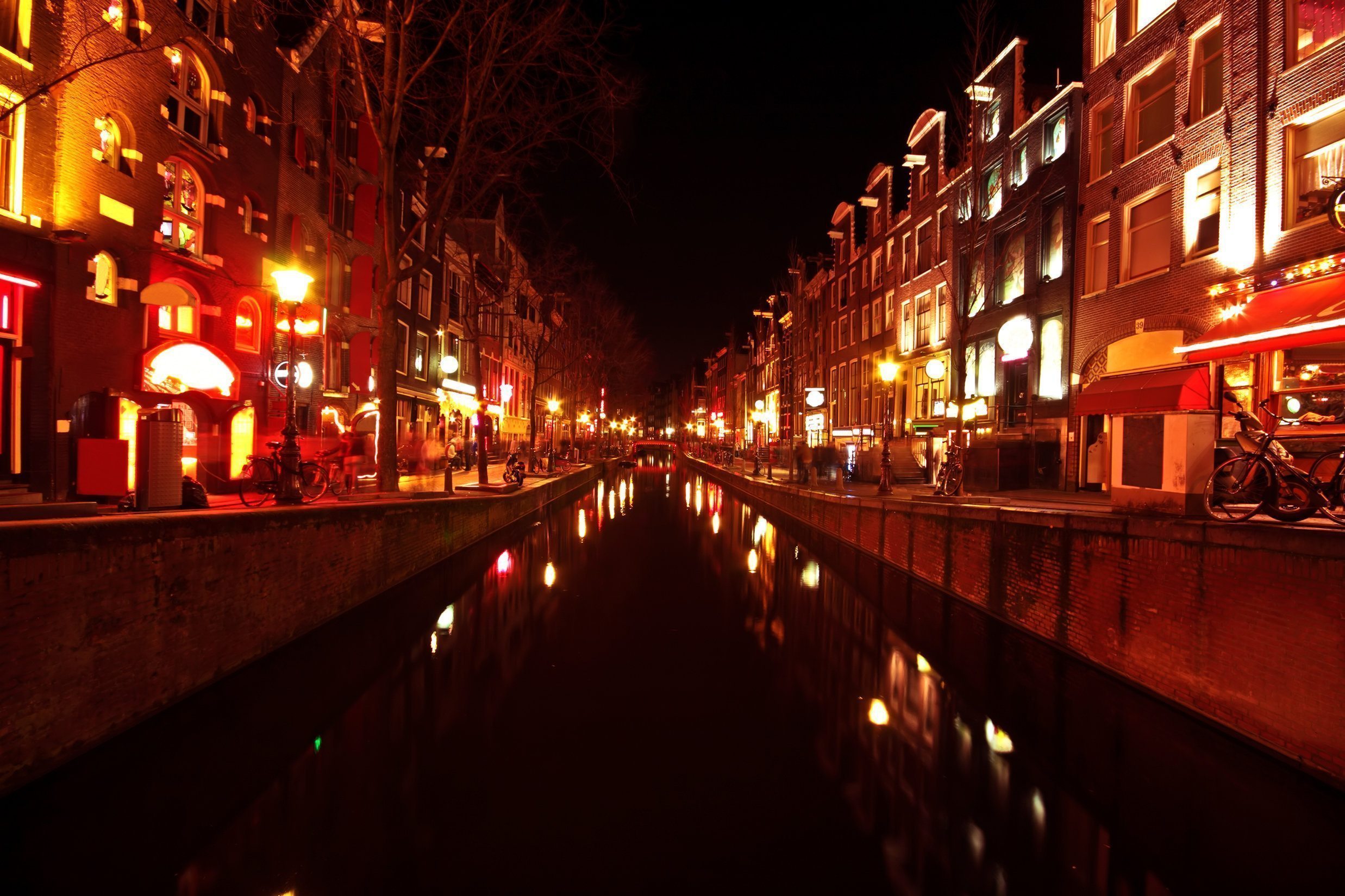 Read and learn how to get the absolute best Amsterdam Weekends. Don't waste time wandering around - if you only have a weekend in Amsterdam, you need to make the most of your time!
Amsterdam is the original city of sin. From the iconic Rosse Buurt, or Red Light District, to the coffee shops, serving way more stimulants than just caffeine; the `Dam is the classic choice for a weekend abroad with the lads!
Host to nearly 5 million visitors a year, Amsterdam has, since the 13th century, been the go to for a good time - so much that it has sparked the term "Amsterdam Weekends" to describe a couple of days full of fun. The city's Red Light District supersedes its other attractions, and is known around the world for its liberal attitude towards drugs and prostitution. De Wallen is the largest and most famous winding section of the Red Light District. This maze of canals, bridges, and alleyways, is home to the city's best live sex theatres, cannabis shops, and of course prostitution; an occupation considered legal by the Dutch government.

This relaxed attitude towards those activities most governments wage war against, is exactly what separate the Dutch from the rest of the world. Compared to the UK, Amsterdam is like an adult Disney Land, overflowing with its own unique blend of constant entertainment. It seems as though this city never sleeps, especially on the weekends, and no matter what time of the year, there is bound to be festivities. For a lad's retreat, what more could you honestly ask for? Amsterdam weekends are the things dreams are made of, and for your last night of freedom you better dream big!
The Dutch live sex theatres are one of the major highlights of these Amsterdam weekends, and the city's clubs are notorious around the world for their lack of boundaries and the girl's cough 'distinctive skills'... These skills include mind-blowing feats involving props such as candles, ping pong balls, bananas, and much, much more!
The coffee shops are another distinguishing slice of Dutch culture. Since 1976 wacky tobaccy has been legal in Holland, and there are currently around 200 coffee shops scattered throughout Amsterdam. It is illegal for these coffee shops to advertise outside so don't be confused by the Dutch lingo. If you see a sign saying 'Koffiehuis' it is simply a coffee shop, with none of the extra amenities. A 'Café' is basically just the UK equivalent of a lounge. That being said most 'green' coffee shops offer subtle (or often less than subtle) hints about their inventory, and in the centre of Amsterdam you should have no real problems differentiating between these establishments. Keep in mind, it is a punishable offence to serve alcohol in a cannabis coffee shop, so if drinking is the name of the game, you will have to park up elsewhere for the night.
[caption id="attachment_2607" align="alignnone" width="1024"]

Coffee Shop sign seen during a weekend in Amsterdam
If drinks are on the menu, and let's face it, if they weren't you wouldn't be reading this, then there is no better way to build up to a night of bar hopping than by sampling some of the local lagers. The most famous of these brews is of course, the fittingly green bottled, Heineken. This Dutch delicacy has been brewed here for nearly 150 years and a brewery tour will teach you the secrets behind brewing one of the world's most famous beers. More important than Heineken's secrets though, this tour will keep you perfectly hydrated as you sample beer at each and every turn.
Beyond the hazy red windows of De Wallen, and the blurry pint glasses of the brewery, lies a city dedicated to 24/7 partying. There are dozens of dance clubs throughout Amsterdam, and the city is known globally for its nightlife. Amsterdam weekends are when the best partying takes place, although, apparently no matter the night of the week there is always a thumping party to be found. The city's best clubs are located in the Rembrantplein and Leidseplein squares. These clubs have no curfew, and it is not uncommon to stumble out the front door only to be blinded by that golden Dutch sun. Nothing a quick Dutch "coffee" can't fix! Fridays and Saturdays are notorious in Amsterdam and the city's larger clubs are often host to some of the best DJ's in the world. To make sure you don't miss out, try hiring a local nightlife guide. These guides are experts in partying and will make sure you get the most out of your weekend in the `Dam.
[caption id="attachment_2609" align="alignnone" width="1024"]

Night club party scene captured during a crazy Amsterdam weekend
You would have to have a pretty broad (and twisted) imagination to find something outside Holland's confines of legal fun. In Amsterdam there is always an excuse to party, and there could be no better location for your farewell blowout. So strap on your clogs, and leave your inhibitions behind, the land of tulips, windmills, and openness awaits you!
Related and Featured Posts