30-10-2015
Top 30 bars in Amsterdam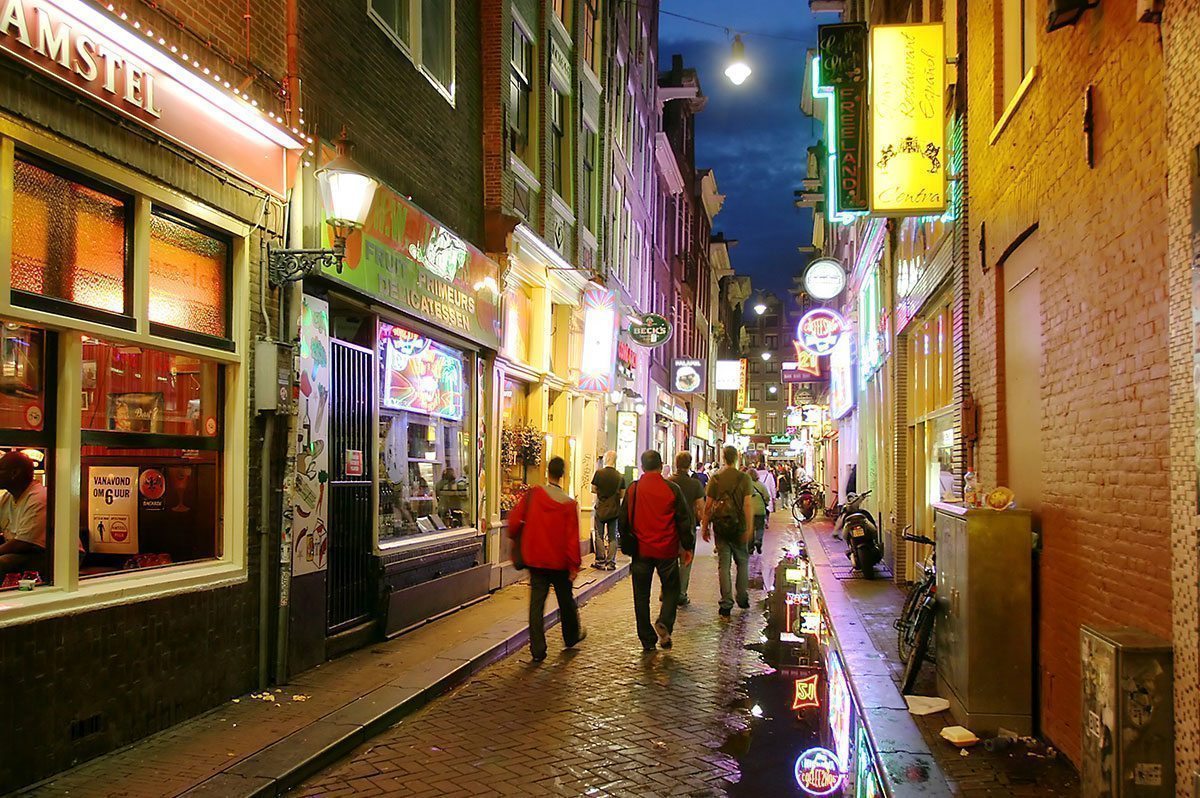 This article has been updated: Read our 2019 version of the top bars in Amsterdam here >>
Amsterdam has two sides to it; a relaxed and cultured city by day, and then a nocturnal playground by night.
It is unsurprising then that the Dutch capital is a popular destination for stag parties the world over. If you are arranging an Amsterdam stag do, or have always wanted to travel to the party city of Europe, then read on to find out what the best bars in the city are.
Vesper Bar
The Vesper Bar is like it has come straight out of a James Bond set, as it is an award-winning cocktail kingdom and this is backed up by its signature Vesper martini. Was that shaken, not stirred, sir?
Biercafe Gollem
If you are a fan of beer then this is the pub for you. Famed for its beer menu, Biercafe Gollem offers drinkers hundreds of craft beers and you even get to taste them before you buy.
Hanneke's Boom
Dating back to 1662, Hanneke's Boom is basically a shack on an island next to Centraal Station. This is a great pub to enjoy a local beer and watch the football, live gigs or the passing boats if you're that way inclined.
Excalibur Café
Described as a "fun place to stop for a beer" on TripAdvisor, Excalibur Café is in the Red Light District and offers cheap shots to get the night going. The bar has pool tables and Sky Sports television so you and the lads can catch the game whilst having a beer.
Café Belgique
Covered in bottled beers and beer placards, this great little pub often manages to squeeze in a live band once in a while. Oh and the 50 plus Belgian beers you can drink is another reason why you have to go there.
Café 't Smalle Drinken
A renowned wine bar in Amsterdam that also serves a range of beers, including three types of Heineken!
Bubbles & Wines
This low-lit bar is located off of a central Amsterdam alleyway. Whilst usually it is best to avoid alleyways in Amsterdam, this one is home to Bubbles & Wines, offering wine lovers over 50 wines to choose from.
De Ooievaar Proeflokaal
De Ooievaar Proeflokaal sells a number of beers and special liquors, such as the appropriately named "Bridal Tears", a self-brewed liquor. Its central location makes it a perfect pit stop too.
Brouwerij 't IJ
A brewery in a windmill, I mean how much more Dutch could you get? The pub shuts at 8pm so make sure you visit Brouwerij 't IJ in the day.

The Tara
Most pubs in the world have one bar, but this one has three just because it can. It also has seven rooms and two terraces. The Tara is a British-run pub and offers drinkers a range of European beers.
Floor 17
Based on the 17th floor of the Ramada Apollo Centre in the west of the city, Floor 17 offers cocktails and some stunning views of the city skyline.
Butcher's Tears
Butcher's Tears is a small independent brewery specialising in hand-crafted beers that is based on a canal side on the outskirts of the city.
BRET
One of the top craft beer bars in Amsterdam, BRET is housed in a bright red building near Sloterdijk Station.
EDEL
This hip spot in the Baarsjes is not only well-known for its range of beers, spirits and wines, but also serves a number of cocktails. The food is also pretty good we hear too.
Franklin Bar and Kitchen
After a heavy night, the Franklin Bar and Kitchen is exactly the cosy and chilled-out bar you need. The bar is renowned for its extensive cocktail list, which includes the classic Pornstar Martini and an Espresso Martini.
Cafe Hoppe
Cafe Hoppe is one of the most well-known traditional brown bars in Amsterdam, and is located on the Spui square. If you pay a visit, try the aged jenever, a potent drink, or try a beer from its extensive range.

Cafe de Wetering
Cafe de Wetering is a little gem of a pub in the heart of Amsterdam. There is a good selection of beer available, including the famous Heineken, Amstel and Palm beers.
Café Int Aepjen
Café Int Aepjen is very similar to Amsterdam as a whole; a perfect mix of history and pleasure. This special bar, which is located near the centre of the Red Light District, has a large list of wines, beers and spirits to choose from.
Bar Bukowski
In the eastern part of the city is Bar Bukowski, which stocks a range of beers on tap or in bottles. The array of European ales are accompanied by American ales such as Left Hand Milk Stout.
Proust
Located in the Jordaan region of Amsterdam, Proust is the perfect pit stop on a bar crawl with its range of beers, wines and spirits. The bar's terrace is a great place to go to on a warm day as well.
De Admiraal
One of the largest of Amsterdam's tasting houses offers visitors the chance to taste a wide range of jenevers and other Dutch spirits, over 60 in fact! De Admiraal is also a popular party venue.
Café Luxembourg
If you want to taste a number of Dutch beers, then Café Luxembourg is definitely the place to go as it has an abundance of Dutch Beer on offer.
Tales and Spirits
This relatively new bar serves great cocktails and great food. The bar is also located right in the centre of the Red Light District.
iDock
Although it sounds like something for your iPhone, iDock is a stylish new restaurant-cum-bar that has its own marina. iDock has DJs playing every weekend and you can enjoy the music with its renowned fruity raspberry daiquiri.
Bar Oldenhof
In the Jordaan district is where Bar Oldenhof is based, and if you are on a stag do this bar is a must-visit. Its collection of single malt Scottish whiskies is unrivalled. The bar also stocks a huge collection of craft beers too.
Cafe Scrapyard
Cafe Scrapyard is unique as it is a great bar to visit in the morning or night. If you and the lads are hungover, then it serves great coffee and bacon sandwiches, whilst in the night you can visit it and drink the night away with its crafted cocktails, which can be created by you.
Bluespoon Bar
Bluespoon Bar is located on the ground floor of Andaz Amsterdam Hotel. It is a bar that puts a modern twist on a typical Dutch drinking establishment.
Café de Dokter
The Rozenboomsteeg alley is where the Café de Dokter is based. This tiny and really old bar has a large selection of whiskies.

Vyne
Vyne is a smart wine bar that stocks wine from across the world. If you are peckish, then Envy, which is run by the people that own Vyne, is a popular restaurant and is just next door.
Cafe Chris
Opened in 1624, Cafe Chris is the oldest bar in Jordaan and is known as one of the most popular brown bars in Amsterdam.  There are a range of beers and spirits for drinkers to choose from as well.
Image Credit: David Coggins, FaceMePLS, Thom C, Rex Roof (flickr.com)
Related and Featured Posts