07-09-2016
Five awesome reasons to have a Baltic Stag Do
Overview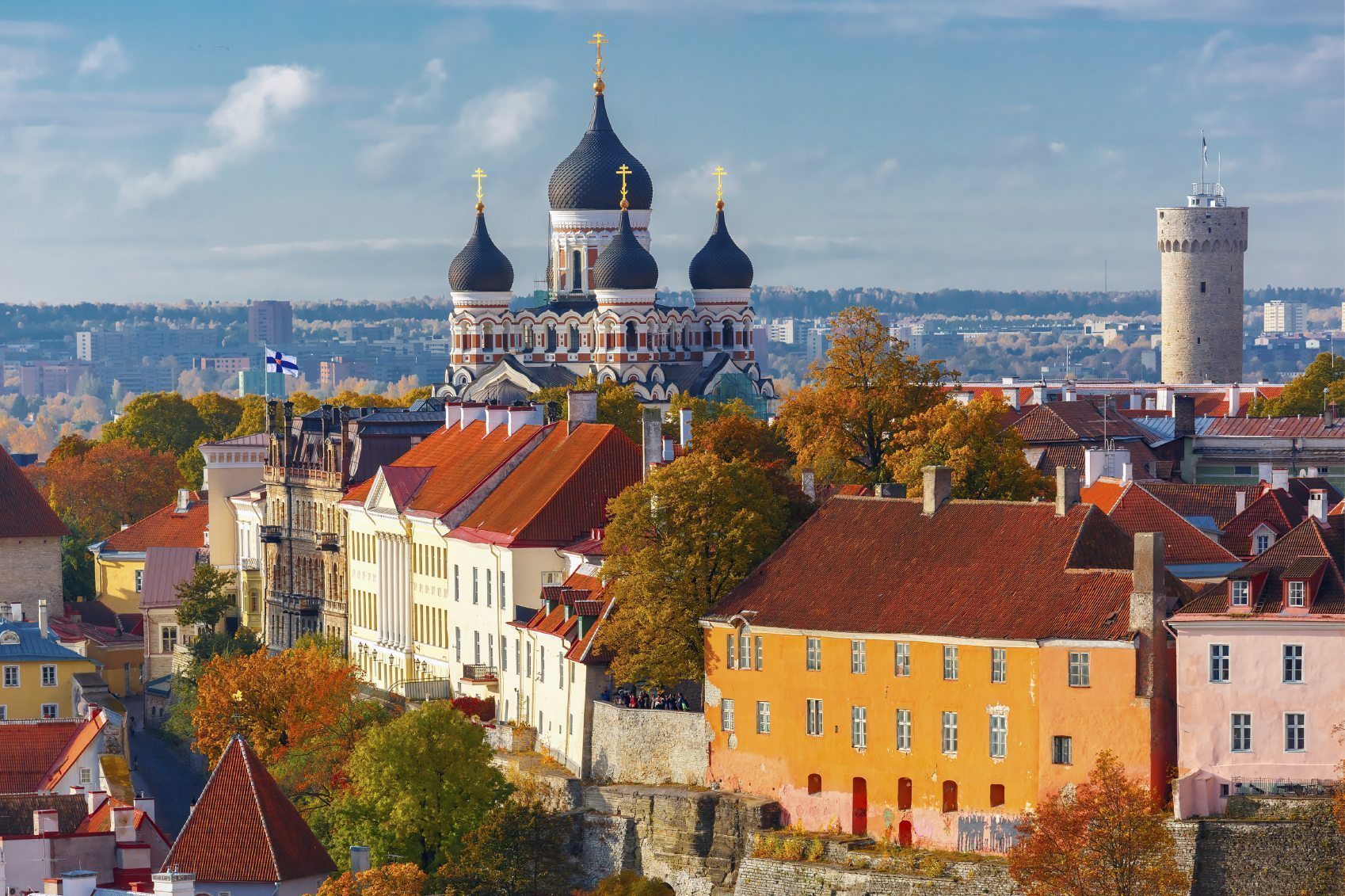 Why come on a Baltic Stag Do?
The Baltic States of Latvia, Lithuania and Estonia are fast becoming top stag weekender destinations. This has been true for Scandinavian lads - but more recently the Baltic capitals of Riga, Vilnius and Tallinn are proving popular for British guys too. A Riga Stag Do has just as much on offer as another constantly popular stag destination such as Amsterdam or Prague. Riga, as well as other capitals, have classic activities such as Go-Karting and Paintballing on offer. But if Riga, Vilnius and Tallinn offer the same, or similar to other stag do destinations then why book a Baltic stag weekend? Well we've written a blog to show you top 5 reasons why you should have a Baltic stag do.
1. Cheap Pints

The average pint in London will set you back around £4, if you're lucky. Most of that dosh is of course due to our taxation laws which (ho ho ho) are justified as being a deterrent for binge drinker - but we all know that it's due to greedy governments rather than any ideas about reforming our habits. Of course there are cheaper places to go drink in the UK (a pint in Yorkshire is about £1 cheaper). But would you rather go for your stag weekend in Sheffield or on the Continent? The latter obviously! Well good news if you're coming to the Baltics: a pint in Riga will set you back 2 Euros (or about £1.80). In Tallinn you can expect to pay around £1.97. But Vilnius is cheaper than both of them with a pint coming to £1.50 on average.
If you love beer and you're coming to Riga, then you should book up our Riga Brewery tour. You'll get to see how the beer is made, plus enjoy six different beers and four different local snacks - making your Baltic stag do a truly authentic experience!
2. Get in…the Water

Where does the Baltics get its name? Why from the Baltic sea of course. While both Tallinn and Riga are located right by the Baltic Sea, meaning close proximity to beaches and a harbour; the most southerly Baltic capital - of Vilnius, Lithuania lies inland. Though it has the benefit of having the Neris River flowing through it. So what does that mean for Baltic stag weekenders? Well it means you get to try lots of cool water-based activities. And with cities like Riga averaging of around 17-18 degrees centigrade in the summer months, you've got no excuse not to give some water-based activities a try.
Whether you're looking for an adrenaline fuelled time or a relaxing afternoon on the high seas, the Baltics has you covered. Want to do something truly wild in Riga? Book the Riga Jet Pack activity and get propelled into the air Back to the Future style. There's opportunity to work out and chill out at the same time in Tallinn with a cool Canoeing Expedition: take a trip down river, with a pit stop to enjoy some nice warm soup (you'll be thankful for it!). What about if you want to see some hot babes and chill in Vilnius? Book our  and you can see the sights of Vilnius as well as seeing, ahem, some different kind of sights inside the yacht.
3. Winter Sports!

Temperatures in the Baltics are nice in the summers, not too hot, but it can get super cold in the water with temperatures going down to -5 degrees in all three Baltic capitals. But there is an upside to booking a Baltic stag in the winter: you get to try winter sports! In the winter months Baltic natives traditionally take advantage of the "bad" weather and go cross-country skiing and sledding.
We here at Pissup offer a range of different winter-based activities to suit all tastes. While we don't offer ice hockey (can you imagine the bruises) we do offer Curling in Riga. Yes, you and the lads can get to try that hilarious sport - which is actually much harder than it looks. For those of you who want a unique experience in Tallinn try Husky Dog Sledding - get pulled along for a 1km ride along atmospheric winter landscapes just outside the city.
4. Baltic Babes

Calling all single lads: According to statistics there is a serious a serious "man drought" in the Baltic cities of Riga and Vilnius. As of 2012 there are 127 women for every 100 men in Riga and 123 for every 100 in Vilnius…Well we won't say any more except: those be good odds! But what if you're on a look-don't-touch Baltic stag weekend? Never fear: Pissup is here. We've got the insider knowledge to get you into some of the best strip clubs in the Baltics.
Our Beers, Babes & Boogie activity in Riga will ensure you not only get to sample Riga's bars and clubs - you'll also get to see some sexy Latvian ladies get down and dirty in a top strip club. What if you want to start off your night in a bit more of a "civilised" fashion? Book our Lesbian Show & Meal in Vilnius Strip Club and enjoy a nice meal after which some hot Lithuanian babes will give you a show you won't easily forget.
5. Old Towns (Nice Sights)

If you love gothic architecture and a classic old world feel, then all three Baltic capitals can offer that in droves: with the cities of Riga, Vilnius and Tallinn containing 'Old Town' areas, which contain some of the oldest architectural sites in Northern Europe. All of the Baltic states have rich histories with varying states invading and conquering them over the years - from Sweden to Russia - and this is reflected in the architectural styles and the cultures of each state.
If you want to really know the history of these Old Town areas you should try, for example a Riga Walking Tour. But by night these areas often turn into the party district for the city. But don't find yourself in a dive bar with over-priced drinks, if you're in Tallinn book our Old Town Bar Guide. Coming to the Estonian capital? We have an awesome Vilnius Nightlife Tour where we'll get you entrance to a top nightclub and a strip club, tried-and-tested venues where we'll sure you and the lads will have an awesome time.
---
Liked our reasons why you should go on a baltic stag do? Contact us today and our expert party planners can help you organise a stag do that will go down in legend.
Related and Featured Posts