13-08-2015
Killer Tips for an Unforgettable Stag Do in Prague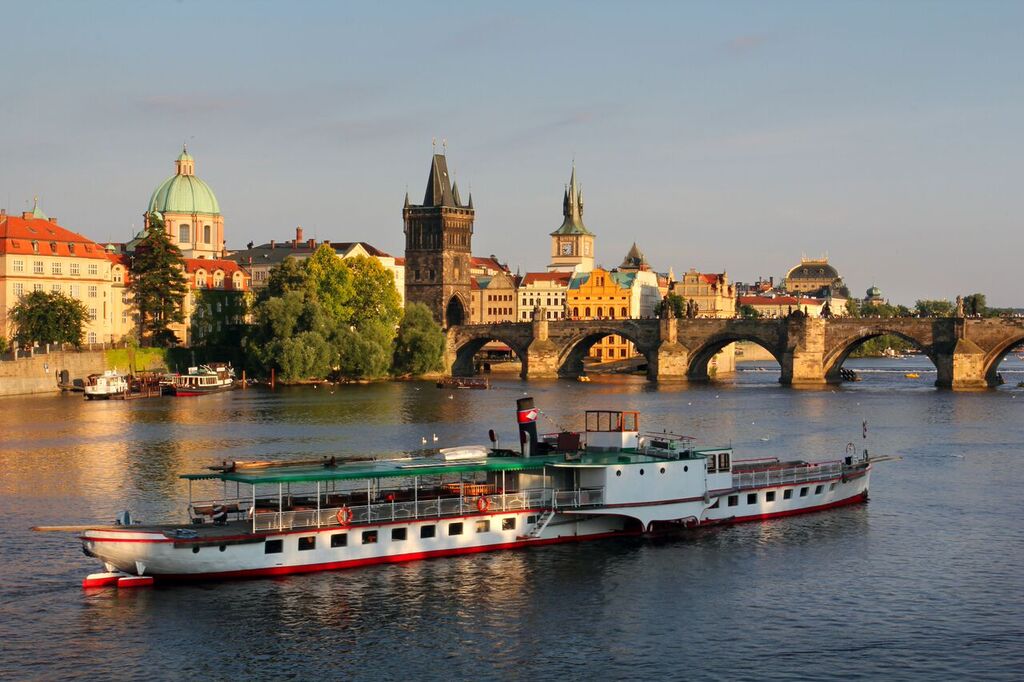 Beer, roasted pork, dumplings, more beer – you could hardly do better than a stag do in Prague. There's also incredible atmosphere and history outside the doors of those old town bars. Either way, it's a great choice for celebrating with your mates.
But there's a stag do, and there's a stag do done right. If you want to experience a proper trip to Prague, you need some insider knowledge.
Take a look at our tips for an unforgettable stag do in Prague and have a riot.
1. Do Your Happy Hour Homework

Harley's, Prague
When it comes to going out, the Czechs work on their own schedule. Happy hours are a perfect example. Places like Deja Vu and Nebe run half-price cocktails from 18:00-21:00.
Just like you'd expect in stag do heaven, these happy hours start early and the real night starts late. In the meantime, you can always hit up a place like U Sudů or Harley's before progressing towards the rowdier spots.
If you're looking for some excellent inexpensive beers (and who isn't in Prague?), your best bet is to start farther out from the centre and work your way in. Let's face it, your Prague stag do needs a mission, so working from the inside out is one way to go about it. "Old town or bust!"
2. Make Some Czech Mates

Drinking with Friends in Prague
Kristoffer Trolle / Flickr / CC BY
This may sound a bit off, but trust me, you're going to have a much better time if you make friends. Some of the best stag dos are the ones that gather new friends along the way. Luckily, there are some simple things you can do to meet people.
To start off, learn a few words in Czech. A simple ahoj ("hey", pronounced "ahoy") and Děkuji ("thanks", pronounced "Dyekooyih"), can make both bar employees and fellow revellers much more welcoming. Of course, you can't forget "Cheers": Na zdraví! (nah ZDRAH-vee!)
Then, in general, just remember to avoid causing too much of a scene (or at least cause the 'right' kind of scene). Remember, one of the cardinal rules of a Prague stag do is that if the locals like you, the rest will follow. Hopefully "the rest" know the way to a great after-party.
3. Turn Your Smartphone Into Your Best Friend

Your smartphone is your real best mate
Oleg Dulin / CC BY-NC-SA
Your smartphone is your real best mate. You know it's true, but don't worry — we won't tell your best man. There are a few ways you can prep your phone to get you through your stag do activities like a professional. The first is to get the number of a taxi company (or just download an app like taxi.eu or Uber).
The tube shuts down at midnight and you probably won't be up for figuring out the night trams. On the other hand, you can't beat the friends you sometimes make on late-night public transportation.
Besides transportation, your phone is probably how you'll be navigating on foot and finding places to go. Luckily, there are loads of great (offline) travel apps to guide you through the city. You'll want your phone to be your friend here – just make sure it doesn't end up sloshed with the rest of you.
4. Don't Be Too Obvious

Czech bars are subtle – you should be too.
As much fun as it can be to wear something foolish for your Prague stag weekend (buff men dressed as nurses, we're looking at you), be aware that this is going to change your experience a lot. It's true nightlife in Prague could be quite wild. However, many downtown bars and clubs will react negatively to a more overt stag do loudly proclaiming their presence to everyone around.
It might help to be a bit more incognito, or at least save the silly costumes for the earlier parts of the day. It'll not only ensure you have a better time, but will help prevent bars and clubs banning stag dos altogether. In general, just remember not to ruin stag dos for those who will follow you: think of the next generations...
5. Get Yourself On a Boat

Get Yourself On a Boat
Alex Proimos / Flickr / CC BY-NC
Let's face it, maybe you don't like most of the advice we've given. Maybe you want to be as crazy as you can possibly be and to hell with what the bar owners think. Well, fortunately, there's hope for you. More than hope, there are boat parties.
A few hours of drinking games and revelry before heading off to an after-party could be just what the doctor ordered. So, if you don't feel like dealing with taxis, cobbled streets, or bar owners, remember there's another way: the nautical way.
6. Hire a Professional for Your Stag do In Prague

Hire a Professional for Your Stag do In Prague
In the end, the best thing you can do is hire a professional guide. You're already saving a bundle by partying in Prague, so why not invest in someone who knows just how to navigate the best bars and clubs (not to mention the various cultural activities available)?
Besides, how else are you supposed to know that a smažený sýr fried cheese sandwich is just what you need at precisely the right moment? Okay, to be fair, you'll probably just know... it's in your genes somewhere.
What kind of tips would you recommend for a stag do in Prague? Let us know about your experiences in the comments.
Related and Featured Posts