30-11-2015
Stuttgart: hot cars and cool bars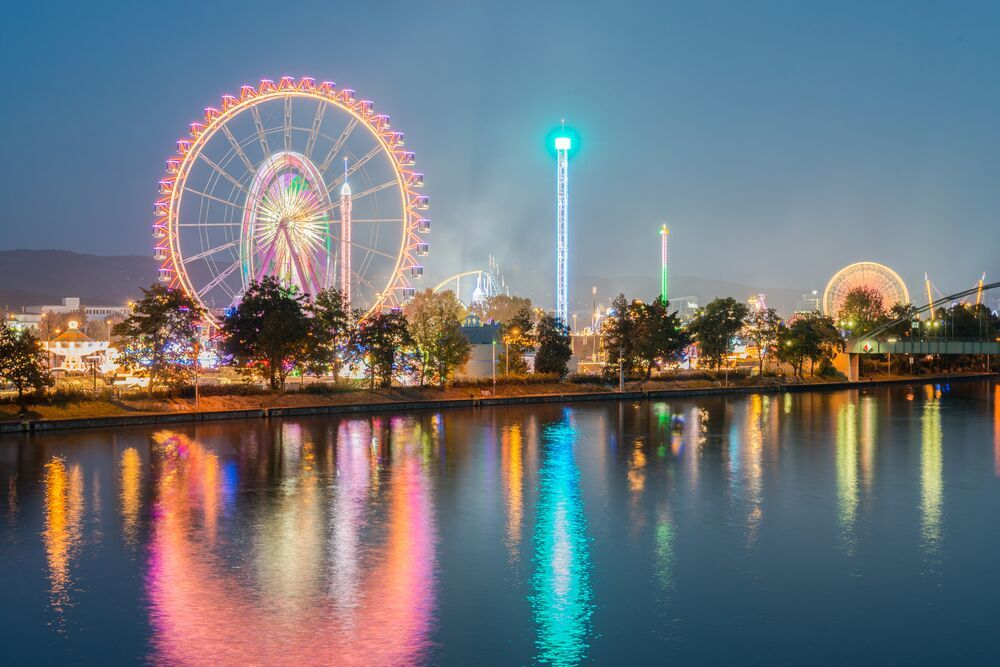 Stuttgart is the place to go in Europe for any sophisticated traveller and amateur gear head. As one of the key hubs of manufacturing in Germany it manages to combine old Hansel and Gretel charm with a modern, powerhouse feel. Come visit Stuttgart if you've ever wondered how Germany got so rich, or as the locals point out, why Berliners can afford to relax so much. Though it has to be said if you want exclusive-style clubs then this city is the place to be.
Perhaps those of you looking for an action-fuelled weekend in the wild east might balk at the thought of coming here. But things can get just as crazy in Stuttgart albeit in a more civilised fashion - although your definition of civilised might change after a few of the awesome local beverages inside you!
So we're here to convince you that if you want both awesome adrenaline-charged or boozy stag activities and automobile history then come and visit this great city. When people think of Stuttgart: hot cars and cool bars come to mind, but that's just the tip of the iceberg.

Stuttgart's history
Stuttgart is the capital of the province of Baden-Wurttemberg in the South of Germany. As anyone who's visited Germany knows, there is great variety between cities - and each province's capital is like a miniature city-state. That's because Germany was only unified in the 19th century. While it does have a modern tradition of industry in diverse areas (Bosch and Hugo Boss originated here) it is as the home of German, and arguably the world's, automobiles that the city's wealth originates from.
Both Porsche and Mercedes Benz have their headquarters here, and if you were to do a spot the Porsche drinking game then you'd get paralytic very quickly. Out of this wealthy, industrious culture locals have a reputation for being workaholics with a more serious attitude. But don't let that stereotype fool you, there is plenty of fun to be had here by night and day.

Night spots
On any given night the action in Stuttgart will be concentrated in and around Theodor-Heuss-Strasse. This centrally located street has a wide selection of 'fine-dining' restaurants, bars and nightspots. Though this isn't quite the place to do a streaking dare in the midweek, there are plenty of hidden enclaves of debauchery.
If you're looking for something more traditional - and when we think of South Germany we think of huge mugs of beer, and heavy dishes like schnitzel - you can find those traditional German pub-restaurants all over the city. For classic Swabian cuisine you'd do no better than Weinstube Unmüssig, which is located close by Stuttgart University. There you can enjoy dishes such as the ravioli-like Maultasche (translated as "mouth bag"), which you'll be able to find if you've booked a traditional German restaurant in Stuttgart.
Germans are serious about their techno music (they invented it after all) and Stuttgart is no different. Although not as crazy as Berlin it is host to a number of clubs where you can dance till the early hours to banging rhythms. If that's your idea of a night out then get your glow sticks out and head to Lehmann club, which hosts top DJs like Jeff Mills and Gayle Sen and has been rigged up with a sound system that will blow your mind.
But any guided bar and nightclub crawl on a stag weekend worth its weight in gold will show you a decent variety of venues. For a more sophisticated weekend vibe, then you'd better head down to Barcode. Located on the previously mentioned 'party mile' Theodor-Heuss-Strasse, this is a bar come club where you can sip nice drinks and check out the local tottie and get your groove on, making shapes on the dance-floor.
Don't worry if you're on a look don't touch weekend with the lads, if you book with us we can hire a limo to bring you to town in style complete with a local lady who'll show you her assets. And by the end of your night you'll be instantly satisfied after entering one of the finer strip clubs in Stuttgart.

Daytime activities
Like Germany as a whole Stuttgart is a place to come if you love beer. Stuttgart plays host to the second largest beer festival in Germany, but if you're not around for that then tours of local microbreweries are available. The region is generally more well known for its wine however, and if you like that girly stuff (joking!), then why not get some from a local 'broom tavern'. These are distinct Swabian venues where local winegrowers seasonally sell their wares. Where can you find them? The clue is in the name, there will be a broom hanging down from the entrance!
Okay so maybe you've overdone it on a bar crawl the previous night, and you need something that will get your blood up - then Stuttgart has activities for you, like indoor racing tracks where you can speed round hard bends in go-karts. But if you want a more Germanic style adrenaline-boost then come to and blast away using top of the range weapons. Don't forget that one of the finest manufacturers of handguns in the world the Heckler & Koch, is located in Baden-Wurttemberg. So blast away those cobwebs with the finest in German weaponry!
Maybe you want to do something a bit more relaxing on your second day after arriving. Well Stuttgart boasts a fantastic waterpark and spa. There you can act like a kid again and bomb down the waterslides, or even relax in a sauna - get that poison out ready for the next night out.
Things to See
Car lovers of the world unite! Stuttgart is the place to come for those of you who love automobiles. Museums can often be a drag, even when you come specifically to see something in them, but the Mercedes-Benz museum is an amazing place to come even for those of us who aren't that fascinated by cars. The current museum building is located right outside the Daimler factory. The museum is huge, at 16,500 square metres of exhibition space, and is crammed with with the physical history of the brand. There are around 160 vehicles held in the museum, from early historical models up to modern tailor-made cars such as the "Pope Mobile" car.
But perhaps you're more of a Porsche guy than a Maybach man. Well then you'll have to check at the smaller, stylish . While there are 80 vehicles on show, much less than at the Merc museum, it's a much more manageable size. This will be a blessing when you're a bit worse for wear after the previous night out on a stag do. If you book with us we can sort you out tickets and, most importantly, transport to and from the museum.
Really want to get a great view of Stuttgart? Then head to the Fersehturm Stuttgart located not far from the city centre, which is the first television tower in the world. There's a restaurant near the top floor where you can view the entire city - those with a fear of heights should avoid climbing to the roof! Even though Stuttgart proper is easy to navigate, it's always good to get your bearings in a new city. So the morning after - why not take a guided tour with a knowledgeable Stuttgart native? They will be able to show you the sites, and more importantly, stop at watering holes to make sure you are refreshed and happy.
Related and Featured Posts