13-05-2016
Top 5 reasons to come to Lisbon
Overview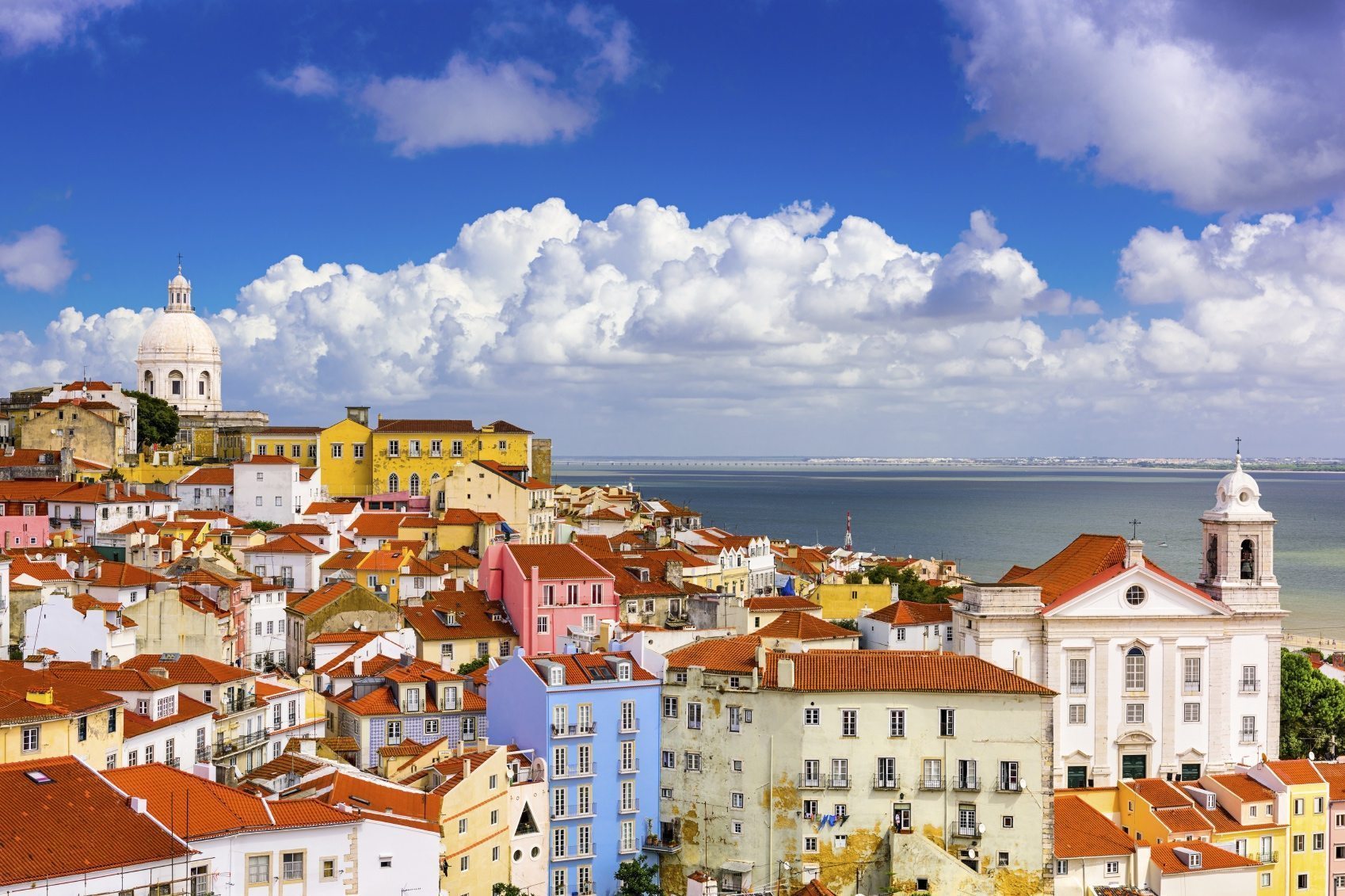 Why you should come to Lisbon...
Pissup has a new stag do destination: Lisbon, putting the number to over 20 European cities to choose from. Buy what makes a Lisbon stag do such a crazy fun destination? The reasons to go to Lisbon are many: from the nice weather, with highs of 27 degrees centigrade in the summer months; the relative cheapness of getting here from the UK; its unique medieval streets and festive atmosphere. And in this blog we want to focus on the things you can do and see on a stag weekend in Lisbon.
1. Cheap Everything

If you're looking to save money on your stag do, then Lisbon is a top choice as a destination. Since beer is the number 1 fuel for lads, the cost of beer is (or should be!) an important consideration: and in a typical Lisbon bar, the cost of beer is around £1 per bottle. Likewise a meal in a decent (though not swanky) restaurant should be under a tenner. Added to the fact the we have Lisbon stag do packages that start from just under a £100, you should definitely be able to come and have an awesome time here on the cheap.
2. Late Nights, Early Mornings

Lisbon's party districts are the Bairro Alto and the Cais do Sodré. The former is the classic party area, where any Lisbon bar crawl worth its salt will go through. It is packed with over a 100 different bars and nightspots to suit all types. Cais do Sodré however is a recently "gentrified" riverside neighbourhood was once home to Lisbon's "seedy" Red Light area. Now, with a bit of a make-over its home to some bohemian hangouts and crazy spots such as the Music Box. The main strip is a great place to hang out with a beer outside (and this is a city for outdoor hangouts). The great thing about Portuguese nightlife culture is that it starts so late. It's typical here to rock up a club at 1am and party until the wee hours.
3. Latin Flavour

If you're coming to Lisbon for a stag weekend, then you should try some of the distinctly Portuguese activities we have on offer. As well as going on an awesome bar crawl through the city you should book a Wine Bar tour too; that way you'll get a chance to get happy, while sampling different local vintages and labels include as wines from the Duoro valley. And you can't leave Portugal without trying some of its delicious Port wine, which is better than the junk you get at country pubs in England!
4. Fun On the Beach

Lisbon is located on the banks of the River Tagus - a giant estuary - and has plenty of awesome beaches nearby. Its waterfront location plus the good weather it enjoys means that Lisbon is the perfect place to come if you want to do some cool water activities on your stag do. If you're looking for a laugh, and a hit of adrenaline, you can try Surfing Lessons. If you want an adventurous day out that combines exercise with fun the Sea Kayaking might be the thing for you. Whatever you choose we simply have to recommend booking at least 1 water-based activities.
5. Cool Things to See

Lisbon has a long and interesting history, and that's reflected in its stunning architecture and monuments dotted around the city. A must see on your Lisbon trip is Belém Tower, a medieval fortified tower located on the River Tagus with great views of the Estuary. Other sites including the São Jorge Castle, built in Moorish times, are well worth a visit. But if you're on a stag do, are really you going to have the time to walk around the city (unless its on a bar crawl?). Well if you want a quick tour of Lisbon then you can't do better than getting in Tuk-Tuk. That way you can sit back and relax as the little beast of a machine charges through the hilly city streets. Likewise if you want to do the driving yourself then hop on a Segway Bike, where you'll be led by a professional instructor who'll take you a cultural tour through the attractive streets of the Portuguese capital.
---
Like our top 5 reasons to go to Lisbon on a stag do? Well contact us today and we can organise a last weekend of freedom that will go down in legend!
Related and Featured Posts