21-12-2015
Choosing the Best Man
Overview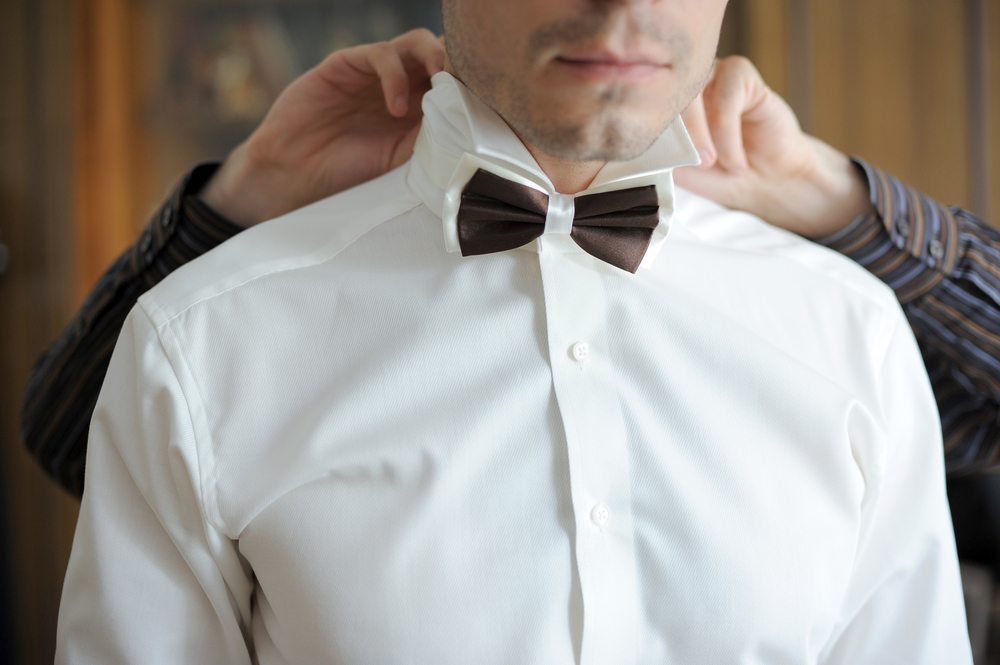 Decisions, decisions
Life is full of decisions, from the very small - like should you stay and have another drink or go home and save your liver - to the very big - like who is going to be the best man at your wedding. Why is choosing the best man such a monumental decision? Why can't it be as simple as choosing your oldest, super best (a little girly we admit) mate? Why can't you just put a few names in the hat and pick one? Well to answer all those questions at once if it was who to pick for a five a side kickabout on a lazy Sunday then you could afford to be complacent. But this decision is not just about you, it's about your prospective bride, her family, friends plus all the same on your side. Choose wrongly and it could spoil your big day, and after so much time, effort and cash why would anyone want that?
Rather like a Mafia don who hires a hit man in a movie, you quite literally need to find the best man for the job. So read on for our six things to consider when you're choosing the best man for your wedding.

1. Older is not necessarily Better
The saying goes that man's best friend is his dog. Well do you want your dog to be your best man? And by dog we mean dawg, as in homie, compadre, ami, wingman or your main man etc. It is true to say most men pick their oldest friend as their best man, you know the one you used to smoke fags with behind the bike sheds, the one you partied hard in the Dam with, the one who backed you up in a fight. But what if you haven't even seen the guy for a decade? You may have had some sweet times together that you can reminisce about on Facebook Chat - but do you still meet up? There's no point choosing your best man because you feel obliged to - or who you drunkenly promised during a heavy night on the town.
Maybe your brother or cousin are better fits for the job, or the guy who actually hangs out with you regularly and is a proper friend. Okay this is a sounding a little bit like a girly high school movie, but you get what we mean. Try to make a rational decision based on who deserves the title of best man rather than who you feel obliged to give it to.

2. The Voice of Reason
Organising the stag party is one of the chief duties of any best man. As the Guardian pointed out in their in depth series on getting married, 'the best man is the linchpin of every wedding'. Both the bride and the groom are relying on the best man to be sensible. There are plenty of best man horror stories out there where stags have gone Pete Tong. And while there are things that are out of the best man's control, his behaviour sets the tone for the stag weekend. If you're all out in Barcelona on an awesome bar crawl first night, the best man shouldn't be the one who is three sheets to the wind first. We're not saying he needs to be a killjoy or to snitch on any stripper-fuelled activities, but there is a limit.
You need someone who will tell you when to stop, where things are getting out of control. You want someone to say: 'No come on lads it's 5am...let's call it a night, we've got to go to the shooting range tomorrow.'
3. Leaders without Egos
This should be self-evident: the best man needs to be the kind of guy who can lead a group without needing to be the boss. So when you're making your decision by all means pick the chap who makes you laugh. And if you're game for pranks there is nothing better than a guy who knows how to pull them off. But if your mate is the kind of dude who always wants to be top dog then proceed with caution. Do you really want him to dominate your stag party, purposely humiliating you, then continuing his "banter" to the big day with a god awful speech that has you cringing? Maybe he's a leader in business or fancies himself a Casanova, well that's all well and good but you need a cool general not a hot-headed guy with a Napoleon complex.
With so much riding on this event you want a best man who can work his magic as a leader, while at the same time keeping the limelight off him and on you and the bride.

4. Nervous Nellies need not apply**
Okay maybe the chap you have in mind is a raconteur at the bar after a few, but what's he like sober? Does he find it hard to make eye-contact? Was he team captain of the awkward squad at school or University? Considering public speaking comes higher than death in surveys of our greatest fears, then chances are even the most confident among us is going to be a little nervous. But there is a difference between nervous and petrified! And in this situation Dutch courage is not advised, unless you're lucky and can pull off a hilarious speech like this guy. That's why you should choose the best man who is at least slightly comfortable with public speaking.
There are plenty of pages, including ours, full of tips on how to give a speech. But when it comes to confidence you'll need a best man who weighs more on the extrovert rather than the introvert scale.
5. Organising skills AKA Mr. Wolf**
We got this tip from Oliver Lucas of iamthebestman.co.uk in our interview we did with him last month. When you're picking the best man you need a Mr. Wolf figure. Just to explain for any young Millennials out there Mr. Wolf was the man in 'Pulp Fiction' who Jules and Vincent called after they accidentally shot a man in their car. Played by Harvey Keitel he managed to clean up the mess and save the day.
However it is more his behaviour than what he did that should be emulated by your prospective best man. You need someone as calm and collected as Mr. Wolf, a guy who is able to fight fires before they spread. That means if there is an issue with the hotel he is on it right away or if, for example, the ushers are nowhere to be seen - he finds them. The bride shouldn't even have to worry whether the groom, you, are going to be at the church on time - or that you're not going to do something stupid while you're away.

6. Let them down gently
So you've chosen your best man based on your own, and the above, criteria. Now if you're not a total moron you won't have mentioned to anyone of your friends or family you were considering choosing them. But once the wedding has been announced there will be a few people with the thought that they are going to be picked. If you've chosen your brother over your oldest friend, then you could say it's family tradition. If it's an old friend VS a new friend than you could say you made a promise. Whatever your excuses are, make them seem convincing. More than anything those prospective best men will be coming on your stag weekend - and a sour atmosphere isn't what makes a last weekend of freedom great.
---
Now you've had some top advice on how to choose your best man - now you want advice on booking a stag weekend. Send us an enquiry form and we'll get back to you ASAP.
Related and Featured Posts