06-01-2016
How to recover after NYE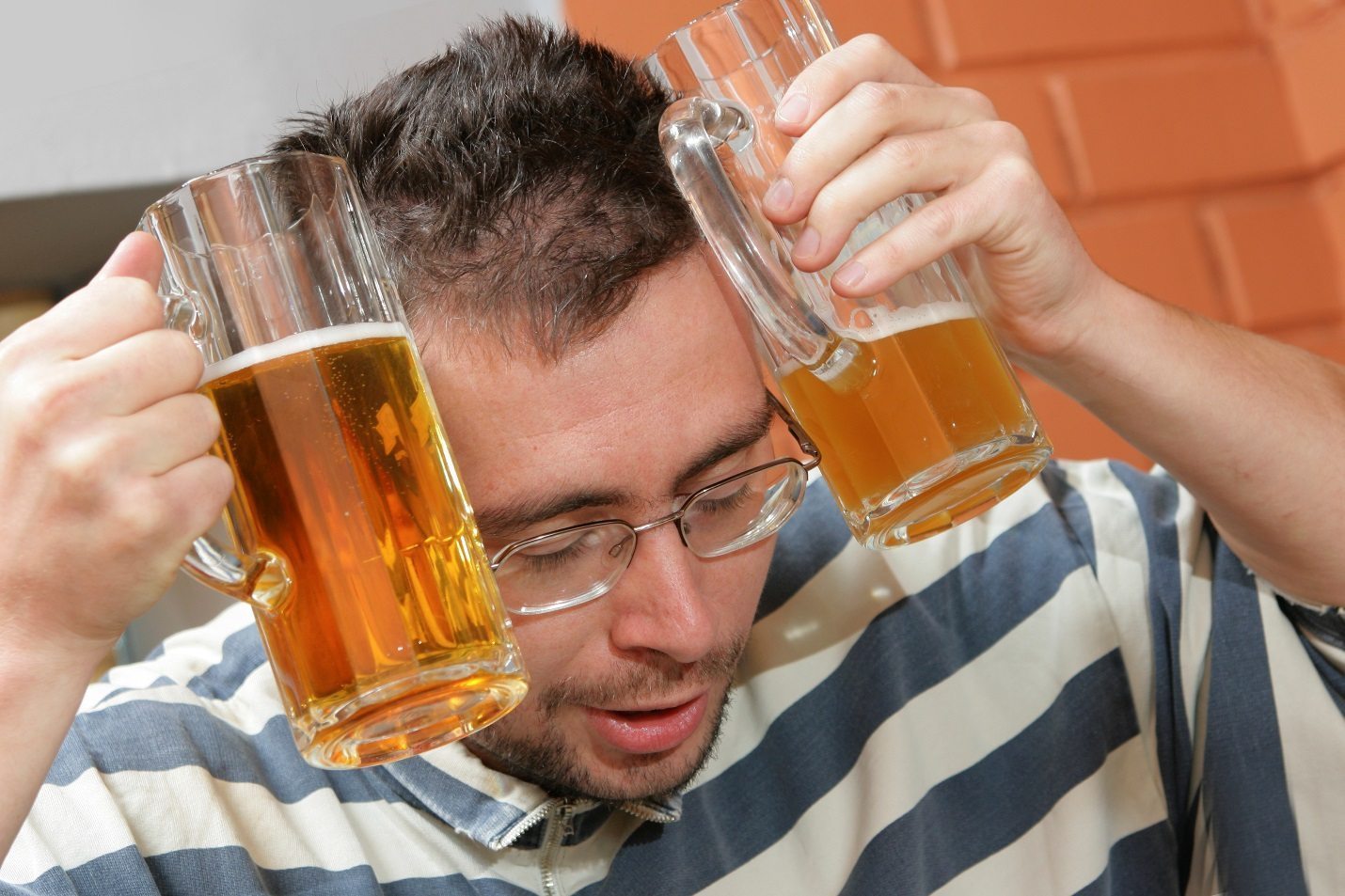 New Year, new woe
Kingsley Amis, a master writer and booze hound, once described a character waking from a hangover and feeling like '[his] mouth had been used as a latrine by some small creature of the night, then as its mausoleum.' Most of us know the feeling and even if we haven't had it so badly we can sympathise...especially on New Years Day!
Speaking for us Brits this has to be the one day a year of enforced boozing for which there is no getting out of once you pass the legal age limit. Okay, okay so we're making it sound like a chore, which with plenty of planning it need not be. But whatever you do you will drink booze, and probably too much of it. Of course there are many other factors that lead us to feel like hell after New Year's Eve - but January need not be a day of pounding heads and hopes prematurely dashed.
While our job is to take you to crazy fun bars in cities like Budapest, where you can get happy and kill the hangover by doing adrenaline pumping activities like blasting targets with an AK-47 - you won't always have us there will expert advice to help you! So that's why we your Guardian Angels, Pissup, decided to pen five tips to show you how to recover after NYE so that you lads out there can truly enjoy the first few days and weeks of the new year.

1. Hair of the Pill
The classic remedy passed down from our parents is to retoxify ourselves with alcohol after a hard nights boozing. Scientists have recently debated whether a hangover can be cured by more booze, and in fact there is no scientific cure for a hangover. But whatever the science forget hair of the dog especially if you want to have a fresh start for the New Year. The best solution is to rehydrate yourself after you dehydrate yourself...well, bet you didn't expect that from a company called Pissup! Our solution to hangovers are fast paced activities that get your blood pumping, so that you are clear for the next night of carnage. But in lieu of that take an Alka-Seltzer and drink lots of ice cold water! We prefer expert scientifically proven advice rather than witch-doctor magic!

2. Poutine (or lots of fat)
Food glorious food, there's nothing quite like it...when you've been on the sauce the night before! Studies have shown than greasy food is perfect for before you start drinking, as the grease lines the intestines so the alcohol is absorbed slower. While that's all well and good for those who have drinking down to a fine science, but what about the rest of us who accidentally (on purpose) downed a bottle of vodka on NYE?
Food, especially greasy food, will make you feel better - it doesn't matter if it's just a placebo. We've chanced on a food that, apparently, is the perfect hangover cure: Poutine. This French-Canadian fast food is essentially fries, gravy and cheese. It is becoming popular in London, but even if you can't get the real deal the combination of fried potato, gravy and melted cheese from your local chippy might, like a nice piece of red meat, be the thing that brings you back to health.
3. Scratch those unrealistic resolutions
Think of this next one as a preemptive strike which will make you feel a million times better when you open your eyes the next day: change your resolutions. Probably on the 31st while you were elbow to elbow in some dingy pub that charged you over the odds to get in, you told your mates all about the New You that was coming in the New Year. 'Right lads,' you said. 'I'm going to get rid of this gut by running twice a week and joining a gym - starting tomorrow.'
January is boom time for fitness centres for a reason: joining a gym sounds like a good idea, but putting yourself through a torture rack is easier said than done. Remember that about 8% of people actually see through their New Years resolutions. So our advice is to be realistic. January is freezing, miserable month...ask yourself are you going to go for that jog; are you actually going to go to the gym? Even if you're dead set on the idea, why not try it out first before committing to the next few months feeling poorer and guiltier than you did before. Small goals will make you feel better  when you're loafing on the sofa sipping lager a week later.

4. Get Joggy With it (aka get your heart racing)
This runs counter to the last tip: get out and do something. Cardiovascular exercise is proven to help with your wellbeing, according to tonnes of studies. Getting your heart rate up increases dopamine receptors in your brain - the stuff that you get when you see a sexy lady and want to go talk to her, or when you achieve a level on a video game. So naturally if you are wallowing in your own self pity on New Year's Day then getting out there is a good idea. If you don't want to go jogging, then go out for afternoon - take a stroll with your mates, even if it is for a hair of the dog. While if you were with us in Krakow we'd recommend bombing down a whitewater rafting course, anything is better than nothing. So get out and start the year fresh!

5. We're all in this sh*t together
Once you are out of the house you will notice that you're not the only one feeling rough. As your hands shake while you try to open your car door look to your neighbour and rejoice - he's as damaged as you are. Studies have shown that 'hangover cure' is one of the most searched terms on Google on New Year's Day, in fact people are ten times more likely to search for a hangover cure then than other times of the year. Which should let you know that we're all in s--t together. Everyone feels rough. Which means you should take heart in the strength in numbers. Look around you and the deathly faces of your fellow countrymen and smile in solidarity!
---
Think our tips are awesome? Want to know where to go on your stag weekend? Then send an enquiry today and we'll get back to you.
Related and Featured Posts