28-11-2015
Our Lads Weekend Away in Amsterdam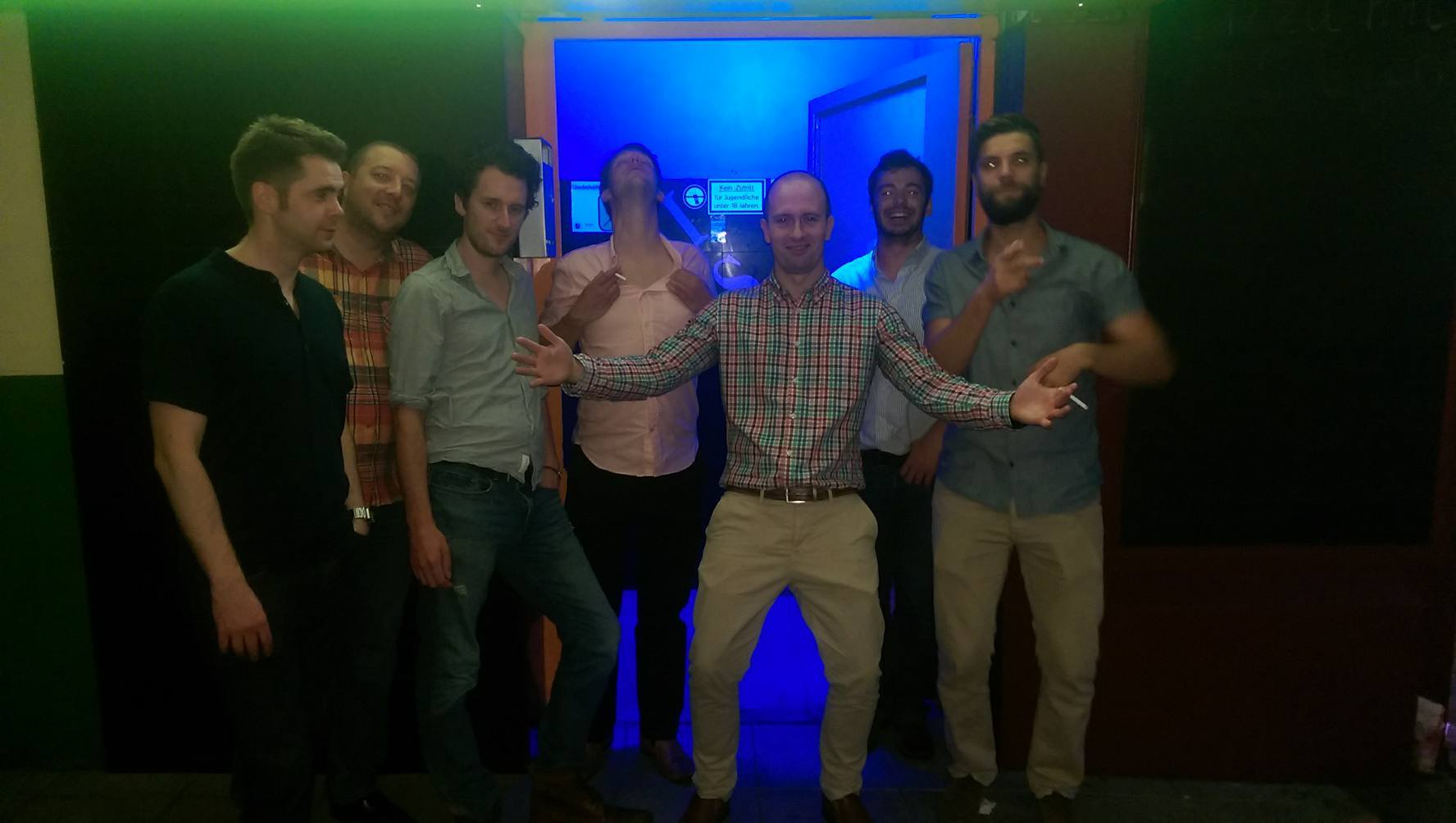 After a summer of unemployment, boredom and bouts of mild depression last year, I decided to celebrate my new part-time job which accompanied my studies by organising a lads weekend away with my good friends from university. I was living in Copenhagen at the time and floated the idea of Amsterdam or Berlin, two cities I had always wanted to visit. Shortly after sending out a feeler on Facebook, I received a reply from one of my friends: "I'm actually moving to Amsterdam in two weeks time" – like it was the most natural thing in the world!
Our good friend Rich aka "Pikey" had decided to up sticks from the comfort of his family run caravan business in North Wales and plunge himself right into the mixer of Amsterdam. No friends or family, no knowledge of the language, limited knowledge of the city itself – this was a very bold move. So it was decided - we would visit him for a few days in the new year. This summary of the trip is designed to give you some ideas if you are planning a similar lads weekend away in Amsterdam.

After being greeted by my friends, whom I hadn't seen for nearly two years at the airport, it was time to dump our bags in Rich's stupidly nice apartment. We decided to take the first evening easily as we all wanted to explore the city the following day. Thinking that the Red Light District would be pure sleaze, I suggested that we get it "over and done with", allowing us to visit some cool bars and clubs over the course of the following two evenings. My preconceived image of the Red Light District was pleasantly inaccurate. The ladies in the windows did not look like Pat Butcher ... they were seriously hot and they all kept waving at me for some reason! The Red Light District also housed many charming streets populated with intimate brown cafés and restaurants.
After a few "laps" of the area we managed to get our friend "John Boy" away from the windows and into an Argentinean steak house. Amsterdam is one of the most multi-cultural city in the world and this is reflected in its offering of cuisine. To top our first evening off, our group decided to purchase a small bag of cannabis. I refrained from the joints and subsequently had to listen to my mates in hysterics when "Sheepy" suddenly announced that my mother's "udders were closed for roadworks". Classic cannabis chat! Shortly afterwards, the combination of weed and La Chouffe (a Belgian beer that we had been drinking) put everyone into sleep mode.

A chilly "John Boy" on our Amsterdam canal tour
The next day, after being forced by "Emo Tom" to visit the film institute (go for its futuristic architecture if nothing else!), we decided to explore the city by canal boat. We floated around in the spring sunshine admiring the city's Renaissance architecture and vast amounts of bridges and canal boats. The city was as beautiful and as charming as I had been expecting. Whilst on the boat, my friend "PON" found out from his girlfriend in Birmingham that they had just bought a house. We went to celebrate and toast the new "homeowner" with waffles, pancakes, ice-cream and coffee ... as lads do! We had intended to embrace a bit of history that afternoon and visit the house of Anne Frank. However the closest we got to Anne Frank was a drunken local who resembled Sven-Göran Eriksson informing us that "she's not on Facebook".
We stepped up the celebrations with a visit of a few brown cafés. Here we sampled some local brew and a traditional Dutch snack known as bitterballen - especially nice when coated in mustard. We then decided to hit a few bars in the Rembrandtplein before visiting one of the city's newest nightclubs. I had heard good things about the city's clubs and electronic music scene and therefore was very excited. The thing was, we enjoyed the bars so much that we never ended up at our intended destination! One by one our group members hit their limits, leaving me and "John Boy" as the last ones standing. Unfortunately for us, the local lasses weren't particularly wooed by our English accents and this resulted in John persistently nagging me to go and see a live show with him. In my intoxicated state, I eventually agreed. However, by the time we got to the Red Light District, the only thing that we witnessed were marigold wearing cleaners scrubbing out unilluminated windows!

Celebrating my friend's £300,000 purchase
To say the next day was a struggle would be an understatement! I was hungover as hell - an absolute MESS! We took a late afternoon stroll into the city centre where we decided to get back on the beers in several brown cafés . We had dinner in an extremely cool restaurant called Bier fabriek. Our table was covered in monkey nuts for some strange reason and after a few more beers my friends degenerated into a load of schoolboys, throwing the shells at each other. "John Boy" was being very inquisitive regarding the marital status of our waitress. Jokingly I told him to do the same with the lady sat on the table behind us, who was sporting a bridal headpiece and clutching an inflatable penis.  After a few more beers in the Leidseplein area, we decided to end the night in Players Bar – an aptly named venue for "John Boy" and PACKED with very good looking female residents.

The next day we headed home. I was broken from this lads weekend of drinking but had acquired some great memories. It had been a successful trip and I could see what all the fuss was about. Amsterdam is a city which has everything: beauty, culture, history, great nightlife, naughtiness and good looking residents. All of this wrapped up in a distance that is easily accessible by foot. We were now ready to return to what John described as "our miserable lives".
Next stop Berlin. I just really hope that when I come to arranging it on Facebook, one of the people that I invite instantly informs me that they're in the process of moving there!
Related and Featured Posts