09-01-2016
The cost of attending your friend's wedding
Overview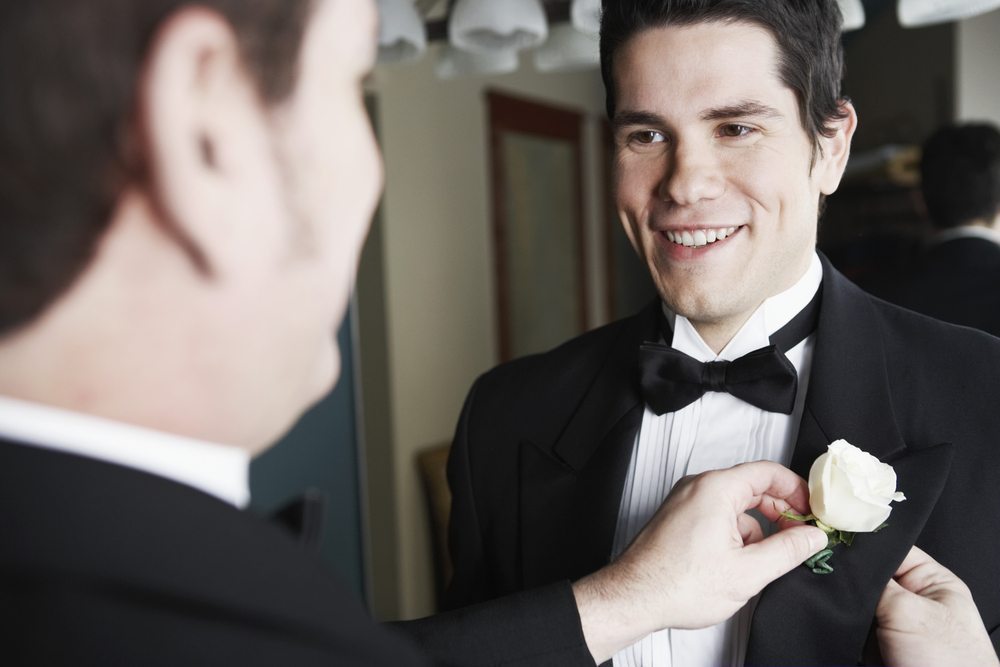 Money Money Money
It's a shocking fact that nowadays men will spend much more than women when shopping for clothes and gifts - and therefore friends' weddings can be a time of great expenditure. According to some studies the average cost of a wedding ranges between £377-600 per guest; but others have suggested it averages around £170 (and as lads we prefer the latter, obviously!). Of course there are many factors which can influence the price such as location, whether you are participating (as a best man for example) or even if you have been invited to the stag weekend away. Other pressures like having to show off - with clothes, gifts and drinks - will ramp up the costs too.
Weddings are meant to be fun, free of worries about how much of a gaping hole it's going to blow in your wallet. So being that we as agents (of the travel rather than secret variety) are all about giving you the expert advice about finding the best value stag activities, we thought we'd break down the cost of attending your friend's wedding.
---

THE LOOK
Men spend on average around three hours getting ready for a wedding, which seems a lot but in general this correlates with a rise in male grooming and fashion. Long gone are the days when you could grab a threadbare suit off the rack that faintly whiffed of a deceased uncle, slap on some Old Spice and head to church happy in the knowledge that no one cares how you look. The male grooming market is worth billions of dollars in the US alone. But while you shouldn't worry if you're not that type of dude, your mates' wedding is one of the few times you're allowed to 'peacock' as the expression goes.
And it's also the place where you'll meet friends, old and new, be introduced to their partners and other family members. First impressions are still everything: and as the saying (almost goes) 'clothes maketh the man.' And how do men 'peacock'? With suits of course! This isn't the time to wear that old work suit again, which if you're with your mates, one of them may notice leading to maximum embarrassment  (and not the fun kind) for you. A good suit, and we're not talking about shiny high street threads, for a wedding will cost at least £200 so the only sensible option to keep costs down is renting one for the day.
If you're part of the wedding party - i.e. best man or father of the bride - you can expect to pay around £80 per person. But if you're not part of the wedding party prices go down to around £50-70 for formal attire. Factor in a new haircut for between £15-20, which is close to the the average British men are prepared to pay to get spruced up for their mates' big day.
SUIT HIRE: £70
HAIRCUT: £15
SUB-TOTAL: £85
---
THE GIFT
Buying gifts is difficult at the best of times, but typically the bigger question in your mind isn't what you're going to give but how much you spend. There are no rules, beyond taste, about what to get for the bride and groom. But research data shows that how much you spend depends on how close you are to either one of the people getting married. If you're buying for a close family member those surveyed say that £80 is about right. While if it's your mate then about £50 is the magic number. Nowadays it's common for the bride and groom to send out lists, but like that scene in 'Four Weddings' you don't want to get caught out buying the cheapest gift. Go with your gut but like getting booze for a party try to find the sweet spot between cheap and expensive.
GIFT: £50
---

THE TRANSPORT
Getting to a venue is going to cost you, even if it's a short dash in the car up the road to the local registry office. Nowadays more and more couples are getting married away from their home city, and even further afield. In 2012 around 89,000 couples went abroad to get married - and that now averages to about 1 in 4 couples tying the knot. Although that necessitates extra costs if it is just a hop over by plane to Prague, at £70 in March won't set you back much more than a train journey from Birmingham to London which is £30. The likelihood is you'll be going by car to a location not that far from your house, which according to this calculator will be around £10 in petrol money if you're travelling about 50 miles in total. But if you're going to be drinking - which we encourage! - a taxi home could be another £20.
TRANSPORT: £30
---

THE DRINK
As we've mentioned before men spend more than woman, about £51 more, when attending a wedding. Clearly all that money isn't going on hiring or buying a nice new suit to peacock in…so what is it going on? Well it's our old favourite: booze! Thankfully if you're not getting married yourself you won't have to calculate what you'll need to put behind the bar. But those of you above the age of 16 should never come to a party empty handed - even if the happy couple have bought enough drink to poison an elephant.
Generally for a 6 hour wedding each guest will consume around 1 drink per hour, so it has been argued that 4-5 drinks per person is good number. But take it from us, the experts in getting you to some of the best bars in cities like Amsterdam, this is a conservative estimate. If your mate is getting married then expect guests will be doing shots and chasers in between sips of wine…this is a party after all! And when the bar starts charging are you going to stop drinking? Hell no - so take a decent amount of cash with you - and we mean cash, not card, especially if the wedding is in a makeshift tent where there is no machine available.
DRINK: £40
---
BEST MAN EXTRAS
There is a simple way to calculate what you're going to be spending if you're the best man: always add more. If you're getting a suit it's going to be a morning suit, coordinated with the groom and ushers, which instead of being £40 for a normal guest might go up to at least £80. Likewise your gift to the bride and groom will be more expensive than the average attendee. And when you get there, you'll want to keep everyone happy so buying drinks for both the lads' and various family members will be a must. While in this case you'll spend less than the bridesmaid, according to a YouGov poll you'll be spending around £625!

---
 **STAG DO EXTRAS**
If you are good mates with the groom, chances are you'll be invited to his stag do weekend away. Considering around 50% of guys are going away abroad, the likelihood is you will end up going to awesome fun cities like Amsterdam or Prague. If you're heading to the latter, and the plan is for a weekend of hot strippers and shooting guns (and we have excellent packages if that's what you're looking for) a quarter of you will end up forking out £300 for the weekend (including flights, accommodation and booze!).
THE TOTAL (excl. extras): £205
Related and Featured Posts