19-01-2016
Ten Tips for Pulling at a Wedding
Overview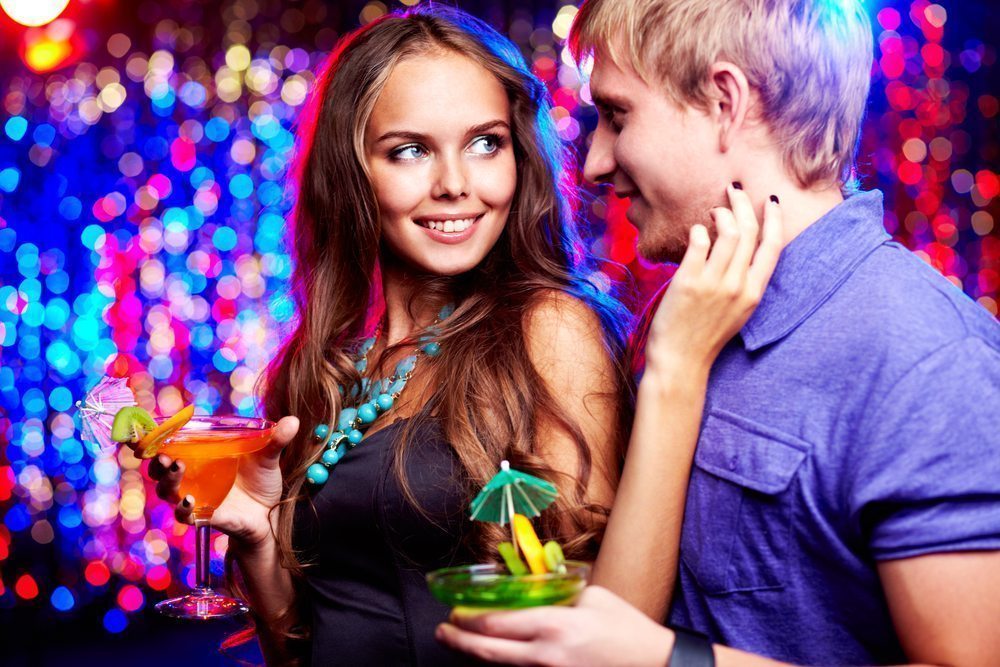 Studies have shown that a lot of us hook up at weddings. Maybe it's the celebratory atmosphere, maybe it's the booze: but whatever the reason it's a great time to meet girls (and for girls to meet guys). But there are rules to this game, which you break to your cost. That's why we decided to show you how with our ten tips for pulling at a wedding - you can thank us later!
1. Do Your Homework
There's plenty of evidence to suggest that 'Don Juanism' (or hyper-sex addiction, which is an illness every man thinks he has) forces the sufferer to seek out lays with scientific precision like a Mafia don plans a hit. While real 'Don Juanism' sounds like a drag, we can at least take something from that womanising hero of legend: we can make an effort without making it look like we are (i.e. plan without being stalky stalky). So before you even set foot on the wine sodden carpet of the wedding reception - maybe even at the stag - get a feel for who's coming, whether they're fit, single and ready to mingle.
2. Connect Early
This is an important lesson that applies to more than just wedding nights. Get an introduction from a mate who knows her, however tenuously. At weddings connections matter, because they help put people at ease: 'Oh you know so and so…' etc etc. Weddings are about 'blood ties', meaning relationships. If you have connections it will help create a common bond, and since everyone is in a good mood as a group after the vows, people will be more inclined to hook up. It's important to connect before the booze, for reasons we'll describe below.

3. Booze is Your Friend
Alcohol makes for a wild party, and that's a fact: anyone who's come on a bar crawl with us will tell you as much! While 'liquid courage'might be a misnomer, you will feel a loosening of inhibitions if you drink booze. Simple put that means that you'll be less shy about approaching the girl you want to talk to. Now: booze is also your friend in another way - buying drinks for new friends. While those (typically hideous) 'game' morons who preach 'negging' and rudeness tell you to avoid this…don't listen to them. Of course you don't want to become an open wallet for the evening, but buying shots (not too strong) are a great, cheap way, to connect with your prospective match.
4. Booze is Not Your Friend
We all know that scene in the 'Wedding Singer' where Steve Buscemi makes his cringeworthy speech to the wedding party…well you don't have to have the power of the microphone to make an arse of yourself. There is a sweet spot with alcohol - which all of us trespass at our cost - which turns confidence into arrogance into madness! You don't want to end up like the guy in this viral video, singing incoherently on the edge of the dance floor. Remember: you're not a strip club with the lads, so try to follow your gut and take it slow with the booze. You need to be coherent to chat up the ladies.

5. On the Dance floor
Okay so you've spotted the girl you want to chat up, made your introductions early, got connected - and you know (and you should by body language) that she's not repulsed by you. After you have a few drinks in you - but not too many - you'll hear the DJ play some pop-classic and your first instinct is to start making shapes on the dance-floor. But remember: this isn't you and your mates boogying in some Eastern European super-club, you will be surrounded by friends and the family so you need to tone down some of those moves. Doing the worm in front of the lads may be funny to you, but you might get labelled a clown in the girl your trying to pull. And clowns don't get laid, although according to this article humour does. So keep your moves cool at least until everyone is drunk and happy.
6. Moving In
There is a point in the night where words become a bit slurred, the euphoria of the day is peaking. Things could go all Pete Tong if you don't check yourself, and that includes your seduction techniques. Perhaps you haven't shown any interest all through the night - by dancing or chatting or the odd smile - well if the girl is hot you can expect plenty of others have too. That's why you need to get in there early to build rapport. That means when the lights dim and the music slows down you can ask the girl for a dance. If you don't put the ground work in expect a polite rejection at the very least when you make your move.

7. Bride or Groom?
Damage limitation is important when you're at a wedding so when you're close enough to kiss remember to find out - or remind yourself - who she's with. If it's a friend of the bride then you'll have to pray to God the Bride hasn't told the girl all about your little quirks of character. Likewise if it's some relation of the Groom's side then expect some resistance (also known as 'cock-blocking' from some disgruntled male at the party). Hopefully everyone is cool and you can make your move, but some idea about who you're planning to smooch is probably necessary.
8. Death or Glory
This is the point at which you take it to the next level: you close your eyes and move in. We hope that you've at least stated your name first, because this could end with a slap round the face. There's not much advice we can give you on how to seal the deal (ahem): except that, like bungee jumping, it's a risk (and all men love risks)…fingers crossed all your hard work pays off!

9. Avoid Uncle Monty
Uncle Monty is the fat thespian from 'Withnail & I' who has his eyes on, and wants to seduce, one of the main characters. But Uncle Monty is more than a character, he has echoes of the drunken bore at the wedding party. Typically washed out know it alls, who want you to sit and listen to them rant on about some obscure political point - or stories of their past conquests. If you want to make it out of the party alive, with the person you've pulled then avoid the drunken bores. If they try to hoodwink you into joining them for a cigar outside, for example, then make your excuses and get out of there. You need to strike while the iron is hot and bores will drain your time and energy.
10. The Timeline of Shame
The aftermath of the wedding, rather like the second day with Pissup, might leave you with both amazing memories and a sore head. But a wedding is no what happens in the Dam stays in the Dam weekend. Rather it's a place of constant surveillance, where all sorts of mischief will show up on your Facebook timeline the next day. That's why you can be sure your slow dancing, grinding and make outs will be up on the internet for the world to see. The only way to deal with shame is don't play it down, don't be embarrassed. Own it! You pulled at a wedding, give yourself a high five!
---
Like our tips? If you want top advice from our expert party planners on where to have your stag weekend then contact us today and we'll get back to you ASAP.
Related and Featured Posts